You need to know how to style men's curly hair. And you want it quick, simple, and cheap.
Here's how.
Men's Curly Hair Styling
I'm excited for this one, guys! Get it, guys? GUYS? Ha.
Allow me to introduce this curly dude, my nephew, Kev.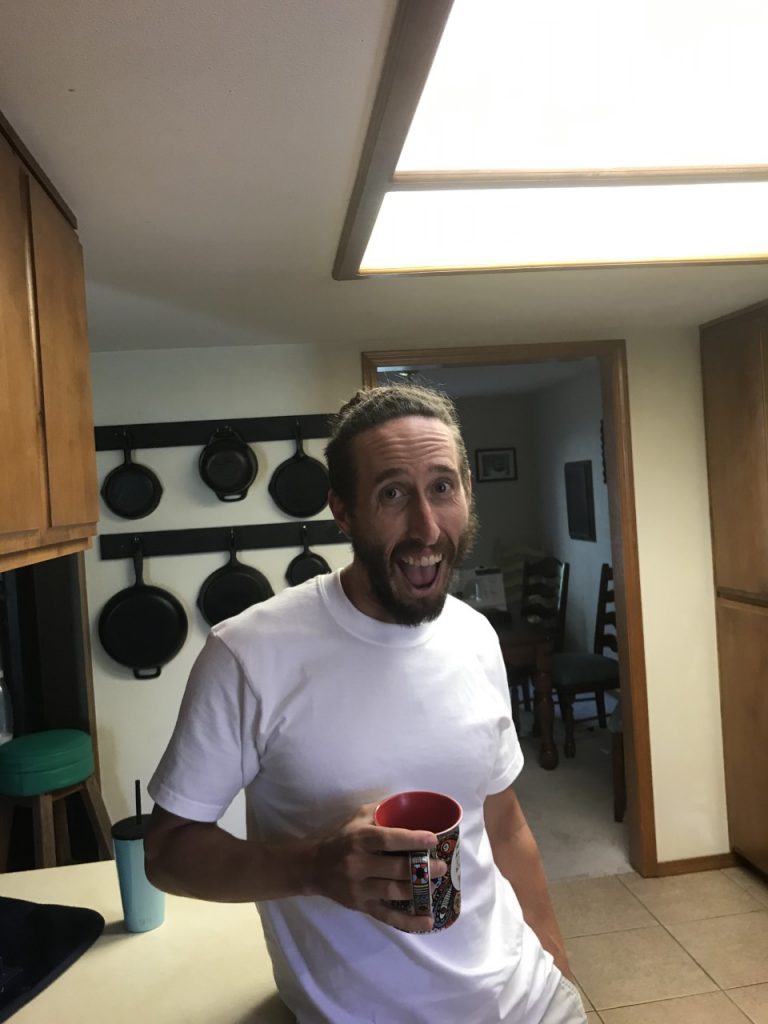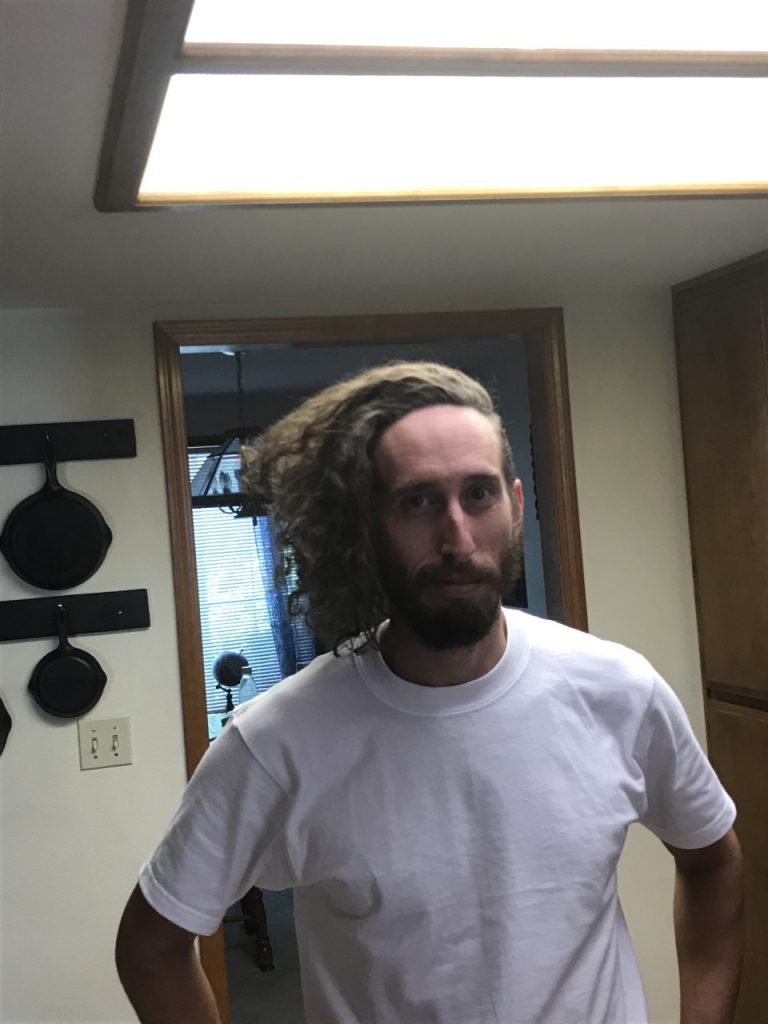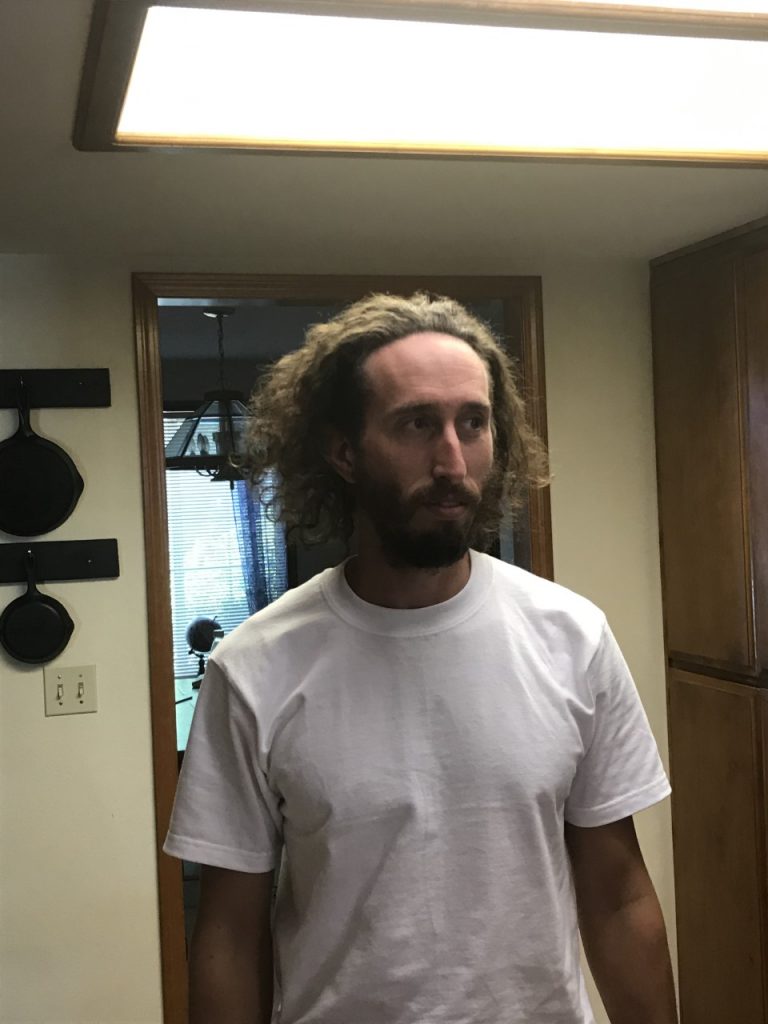 Kev's hair is sooooooo thick that he shaves off literally 3/4 of it, and he still has this much hair!
Um, hello, I'd like a hair transplant. Anyway.
Not to generalize, but I'd say if we were to generalize, most men don't want to spend much time or money on their hair.
Sure, there's the Fabio wannabes out there who spend more time and money at the salon than most ladies, but most of the time, I'd say the guys like to keep it simple and cheap.
With that in mind, I bought inexpensive, easy-to-use, and easy-to-find products for today's demo.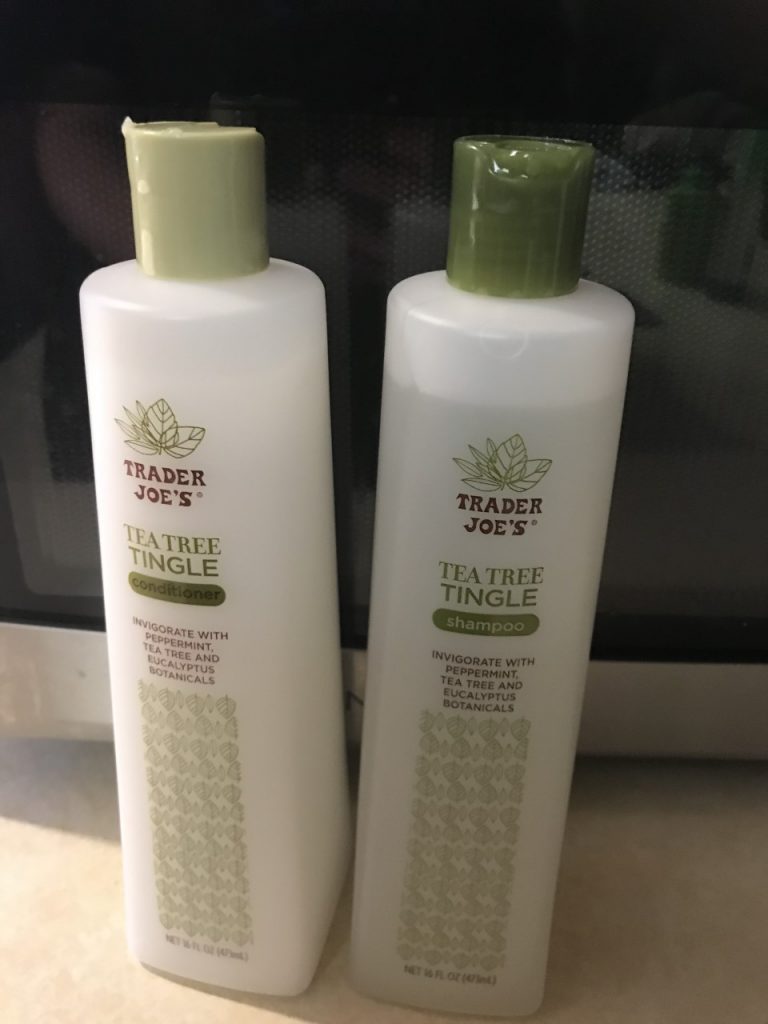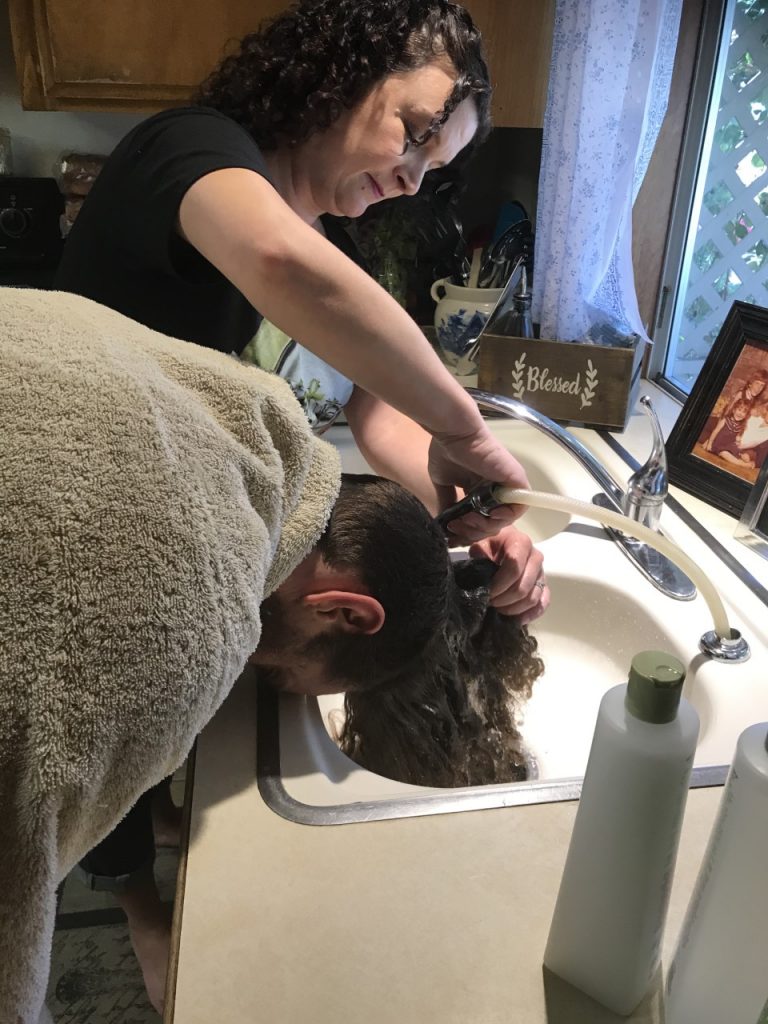 The shampoo and conditioner is a favorite of mine so I didn't mind buying it again!
It leaves your scalp super tingly and refreshed. And if you suffer from dry scalp, dandruff, or just plain itchiness, this is the best.
And it's only around $4 a bottle. You can't go wrong. Buy it for your greasy haired teens and thank me later.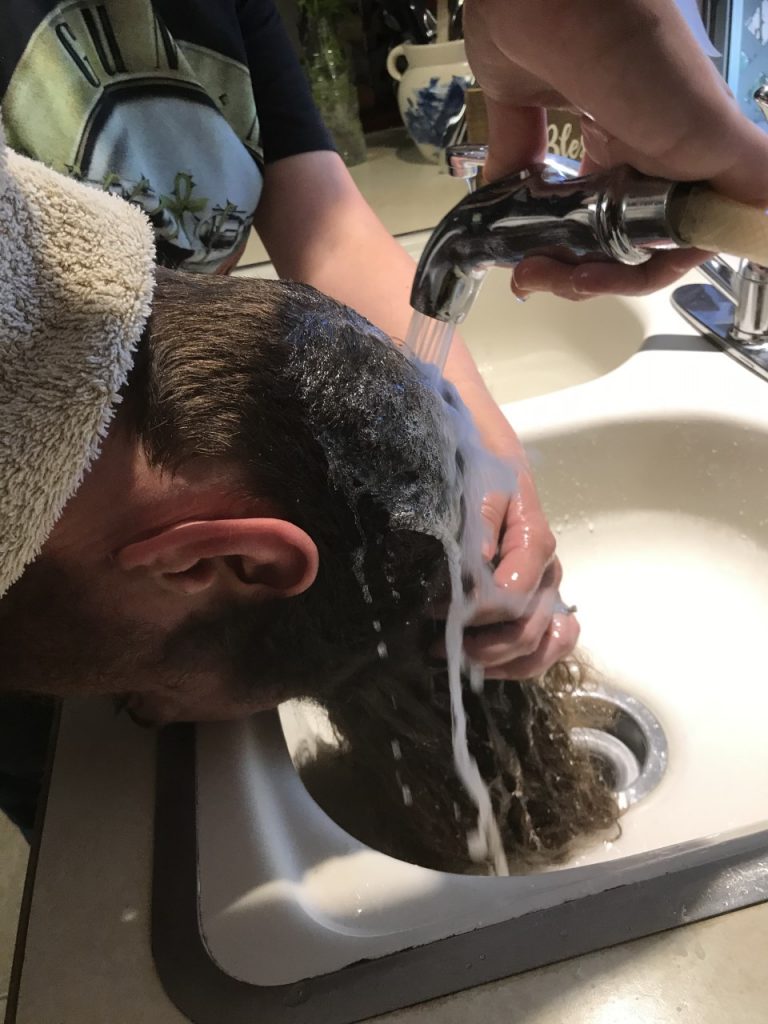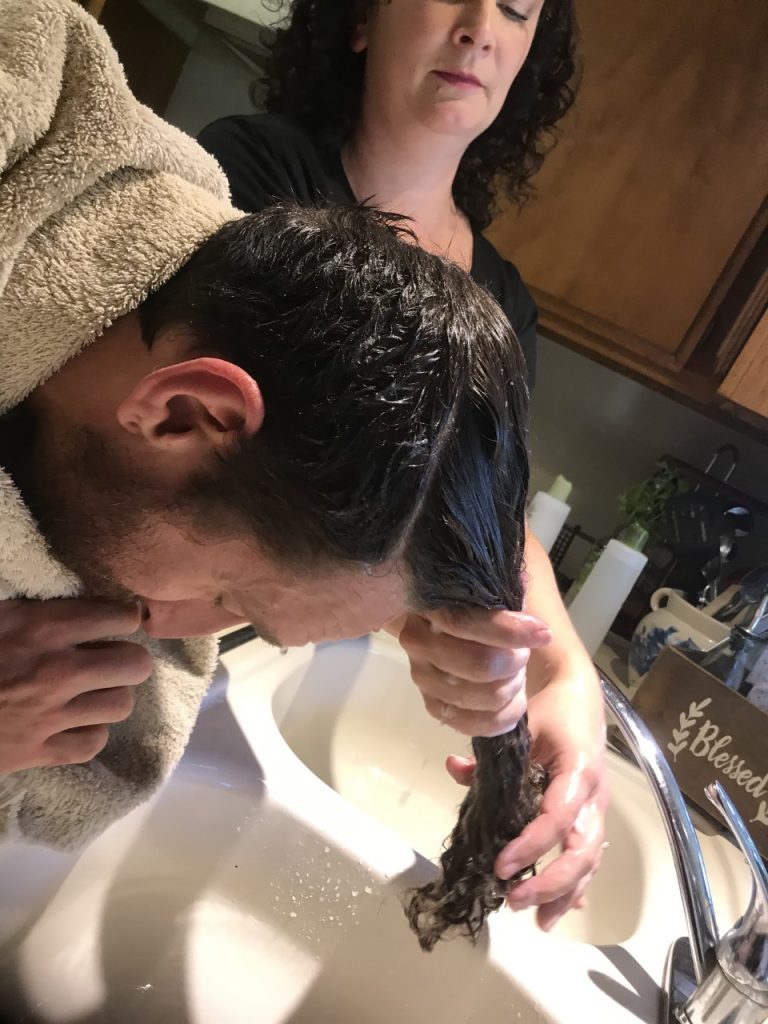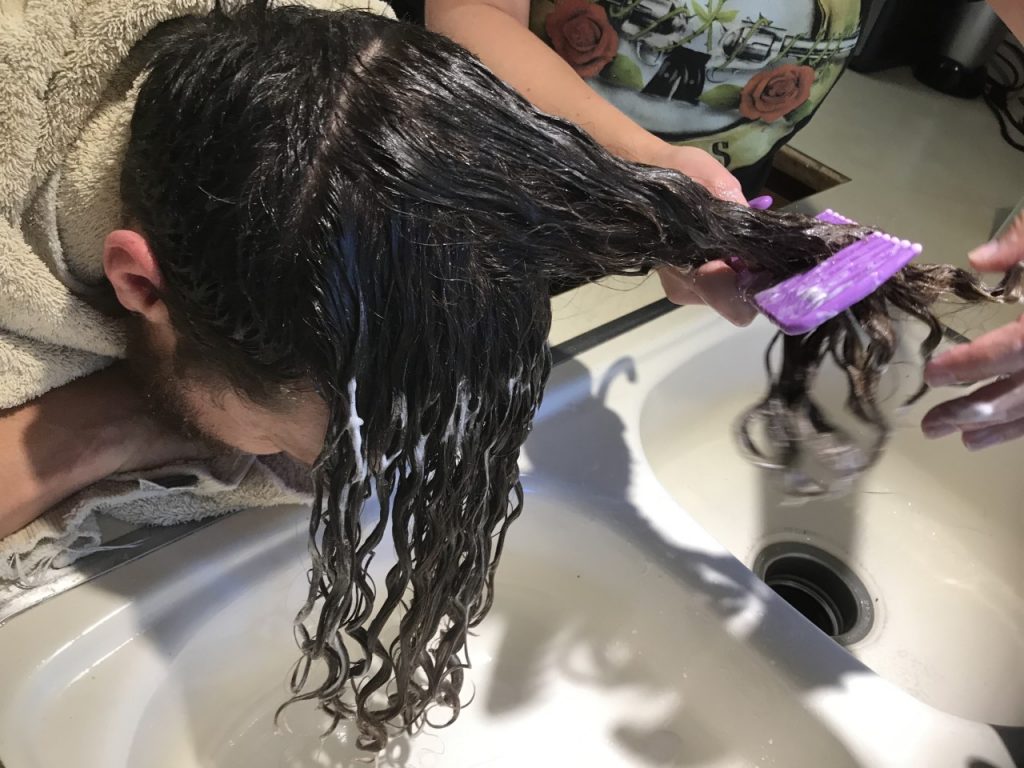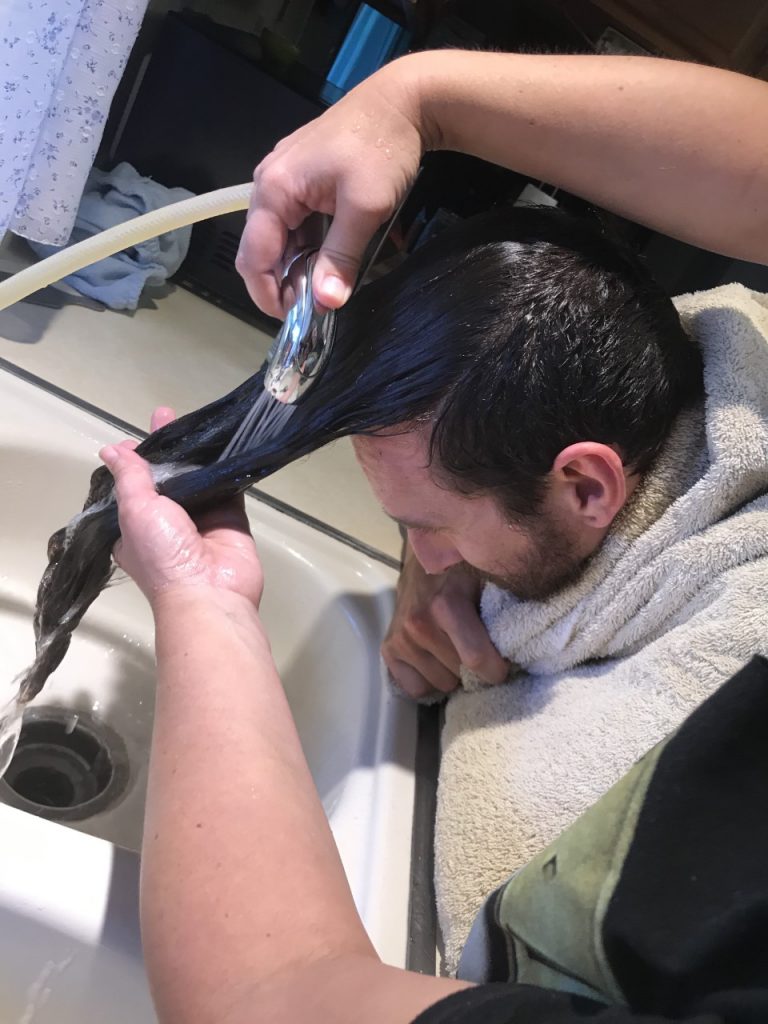 If you're a girl, you want to deep condition for fifteen minutes, squish to condish, apply a leave-in, rinse upside down, rinse and repeat.
But guys, man. They aren't about that nonsense. So wash, condition, comb, rinse.
Badda bing badda boom!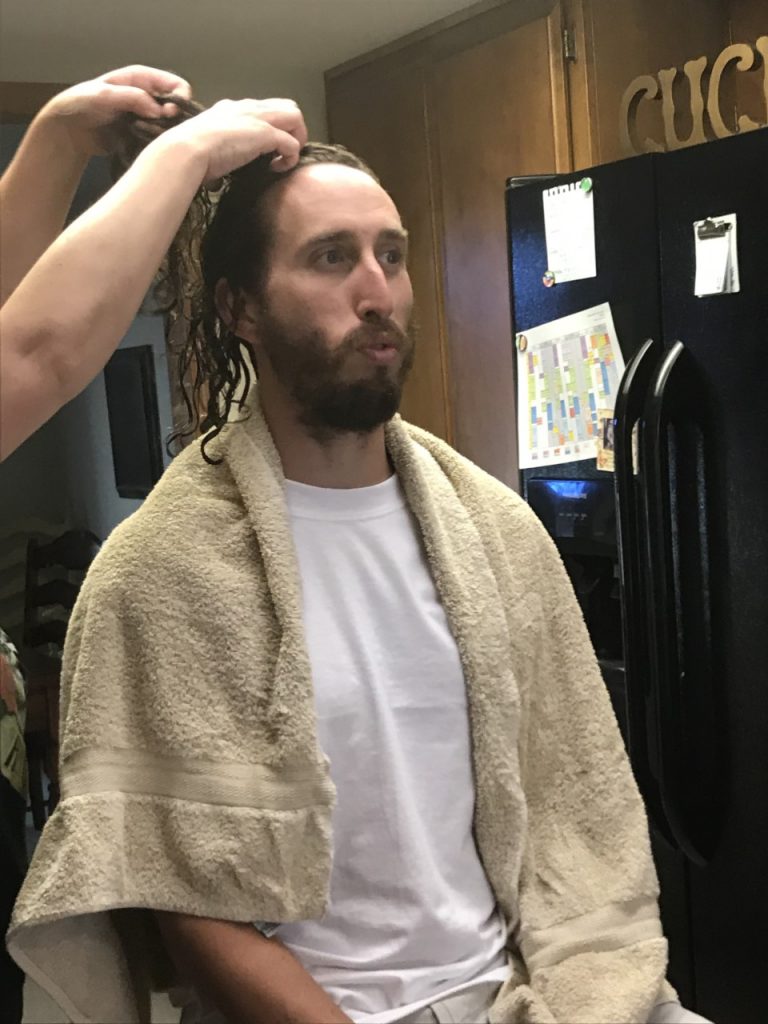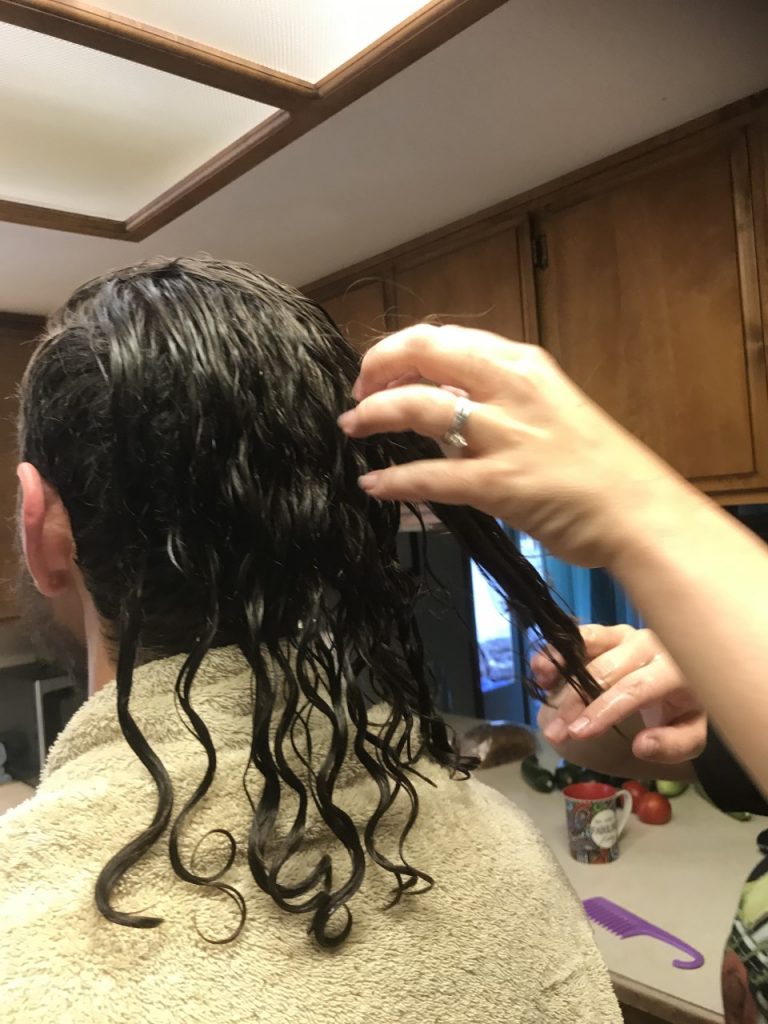 Adding in some Garnier Fructis Sleek and Shine Leave-In Conditioning Cream. This runs about $2.99 at WalMart.
If you are a die-hard Curly Girl Method devotee, skip this step, as the cream does have silicones. It also has argan oil and active fruit protein, plus a light fruity scent.
Again, not too girly or perfume-y.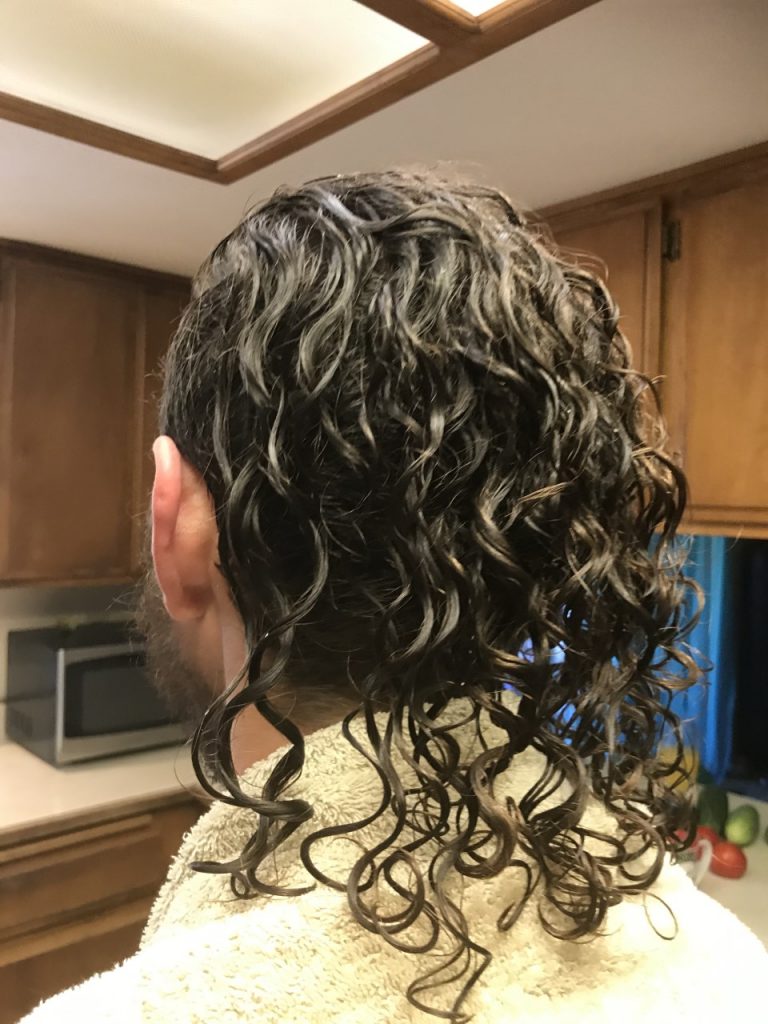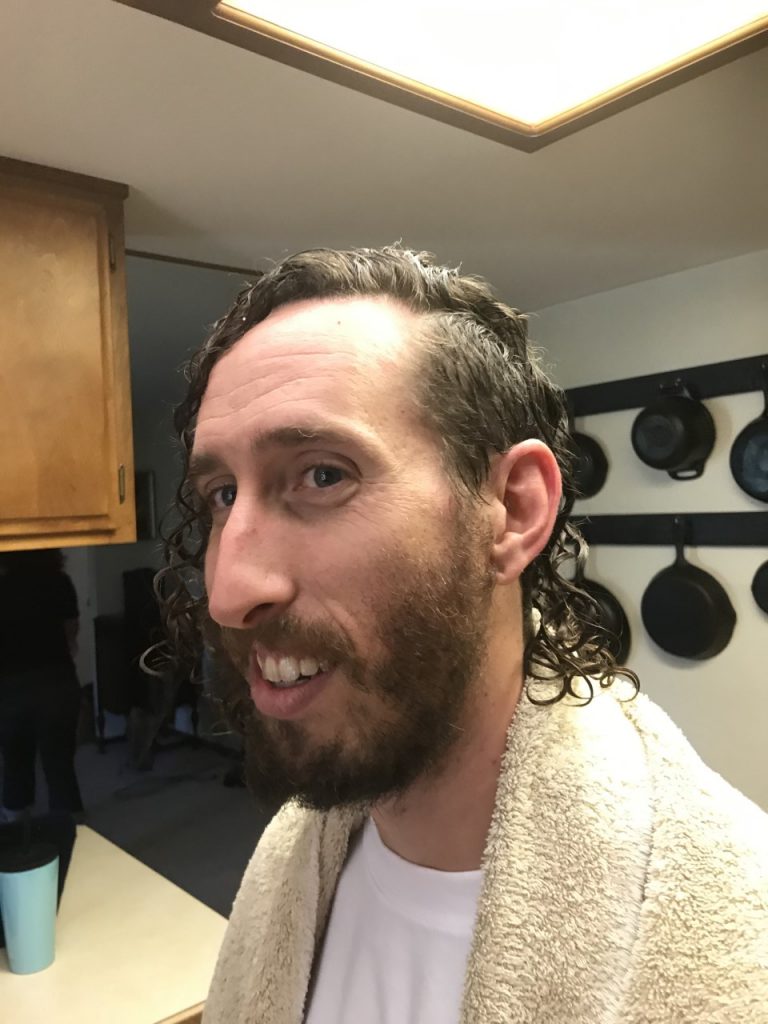 For the final product I added a generous blob (that's professional hair stylist's term right thar) of Garnier Fructis Style Pure Clean Gel.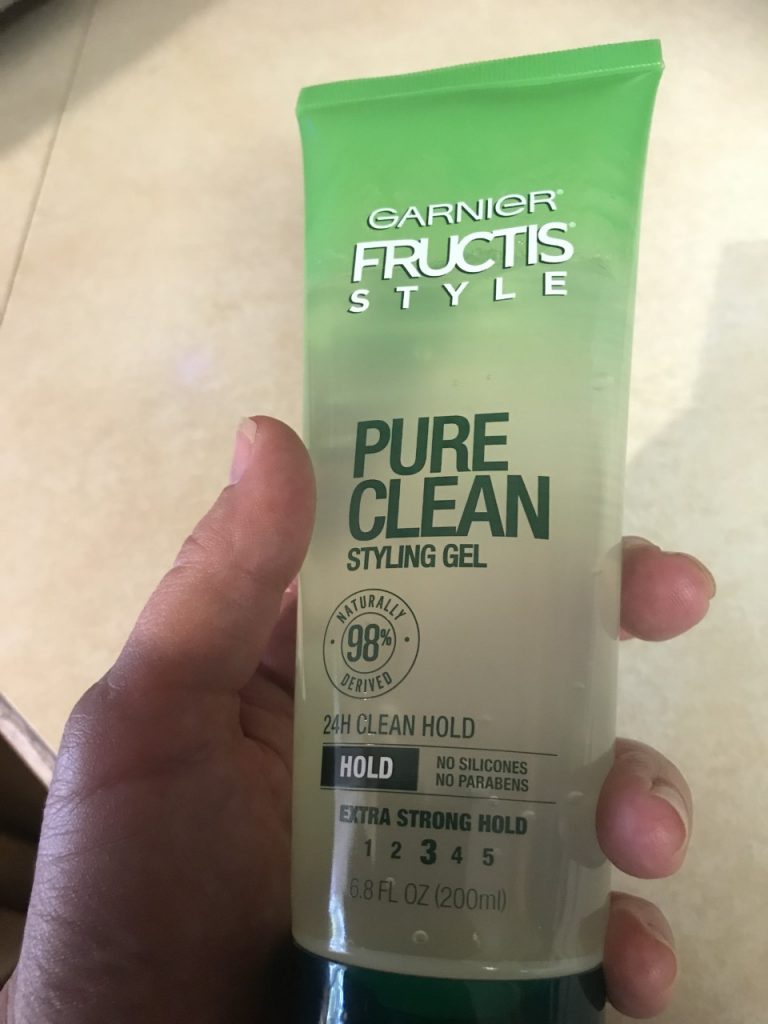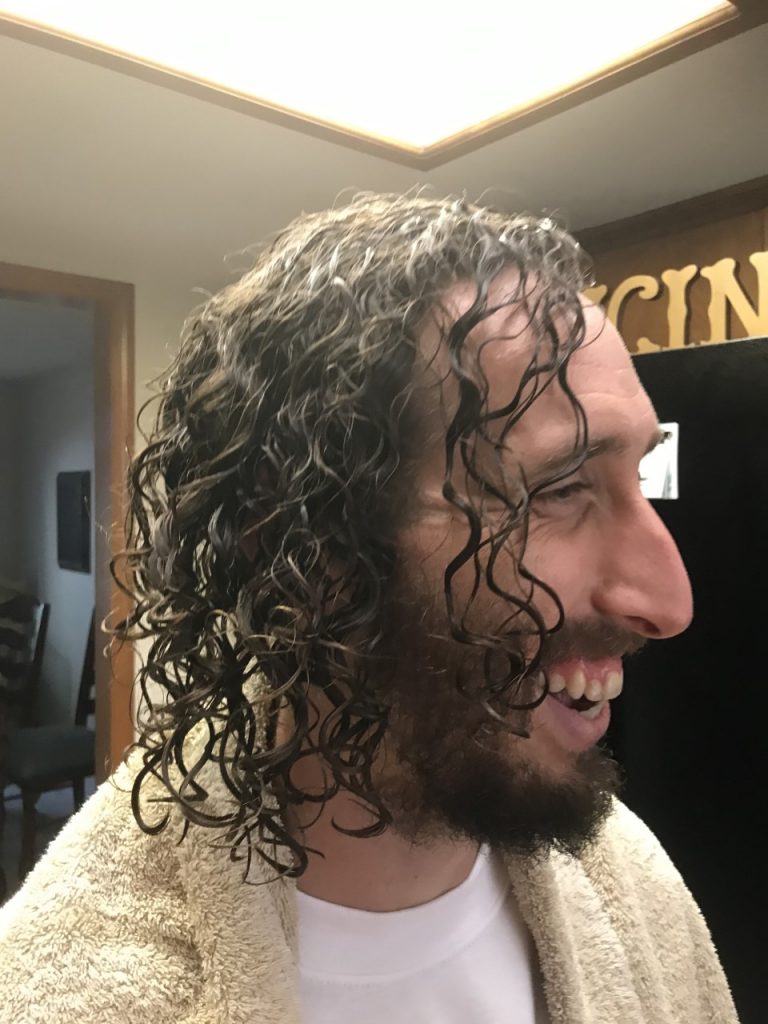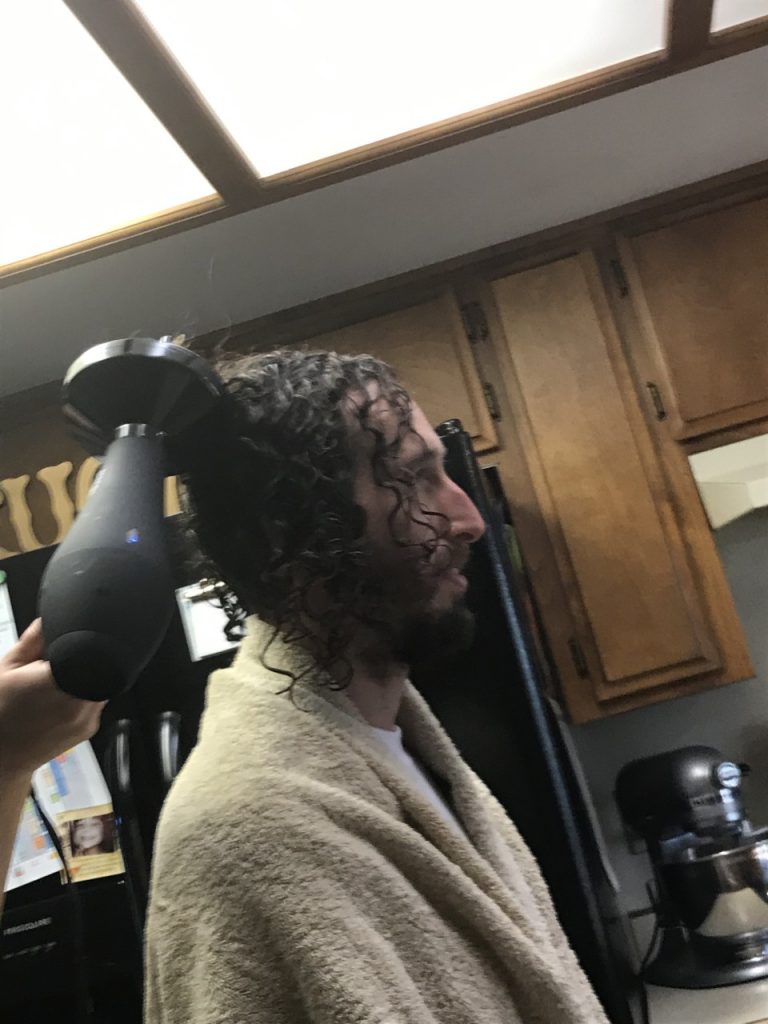 Normally, Kev would just air dry (especially since he works outside), but for the sake of the photos and the tutorial, he let me diffuse it.
"What's a diffuser?" he asked.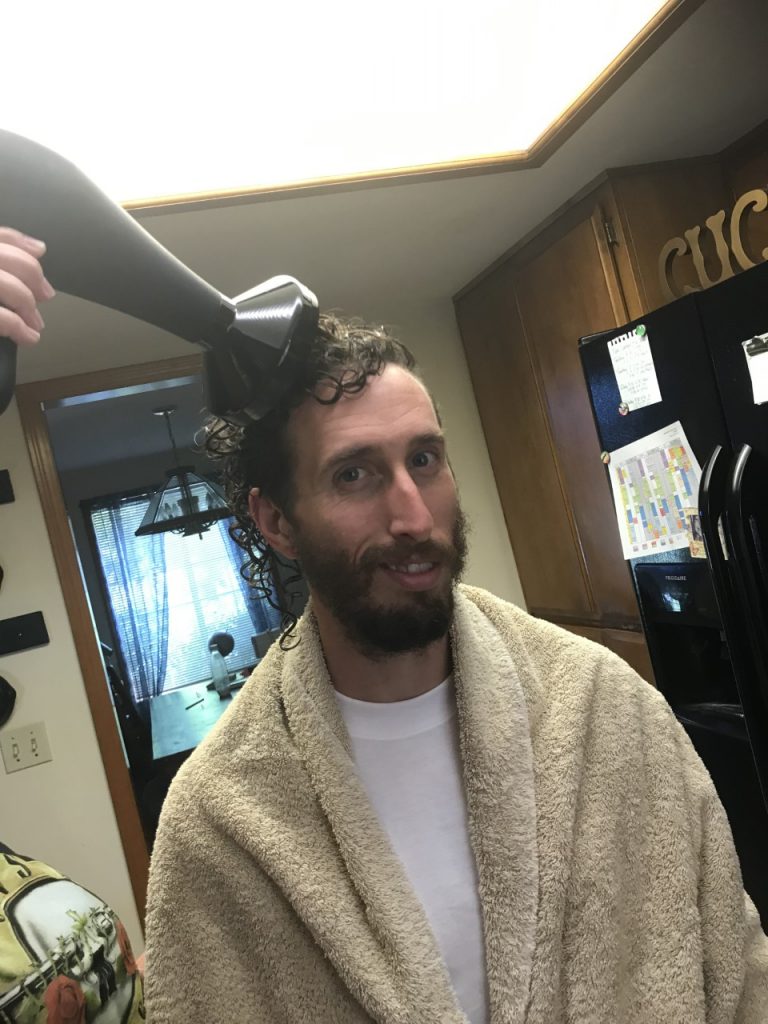 "It's the bowl shaped contraption that comes with hair dryers," I explained.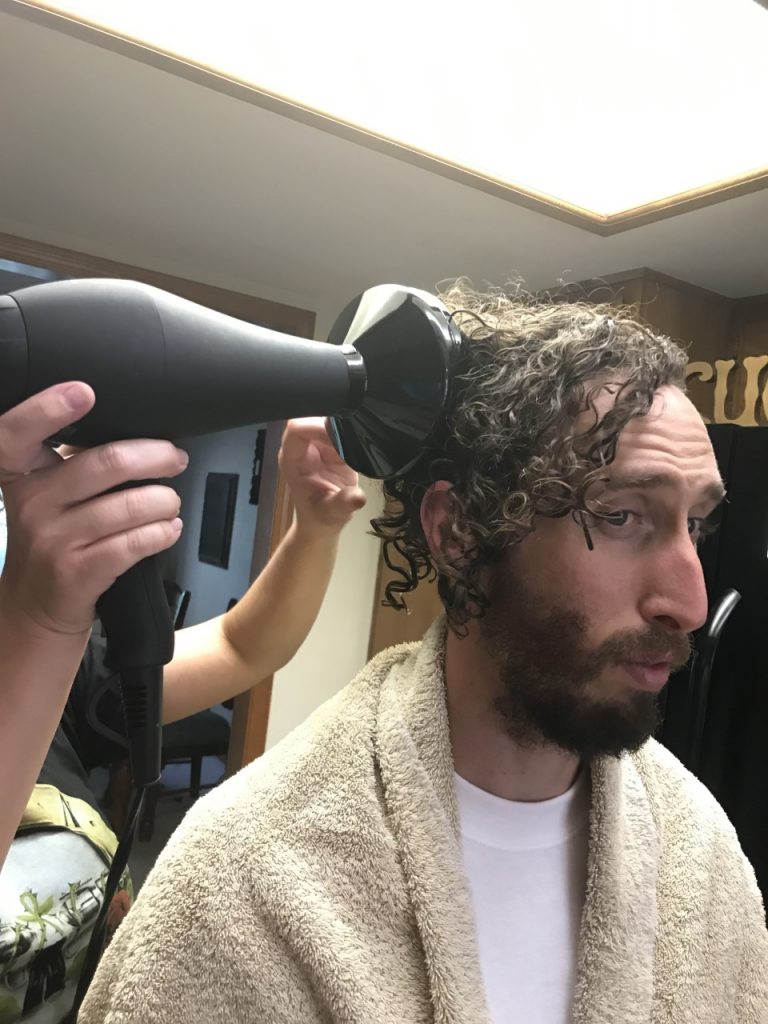 "Oh right! I had one. I turned it into a lamp shade."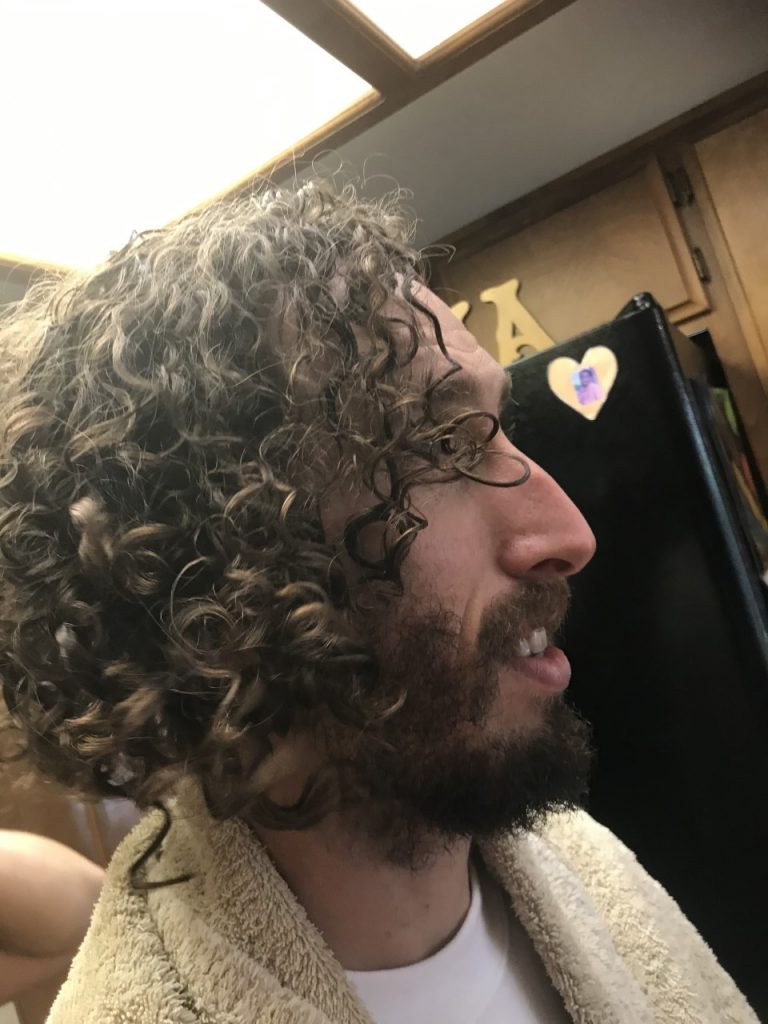 BOYS!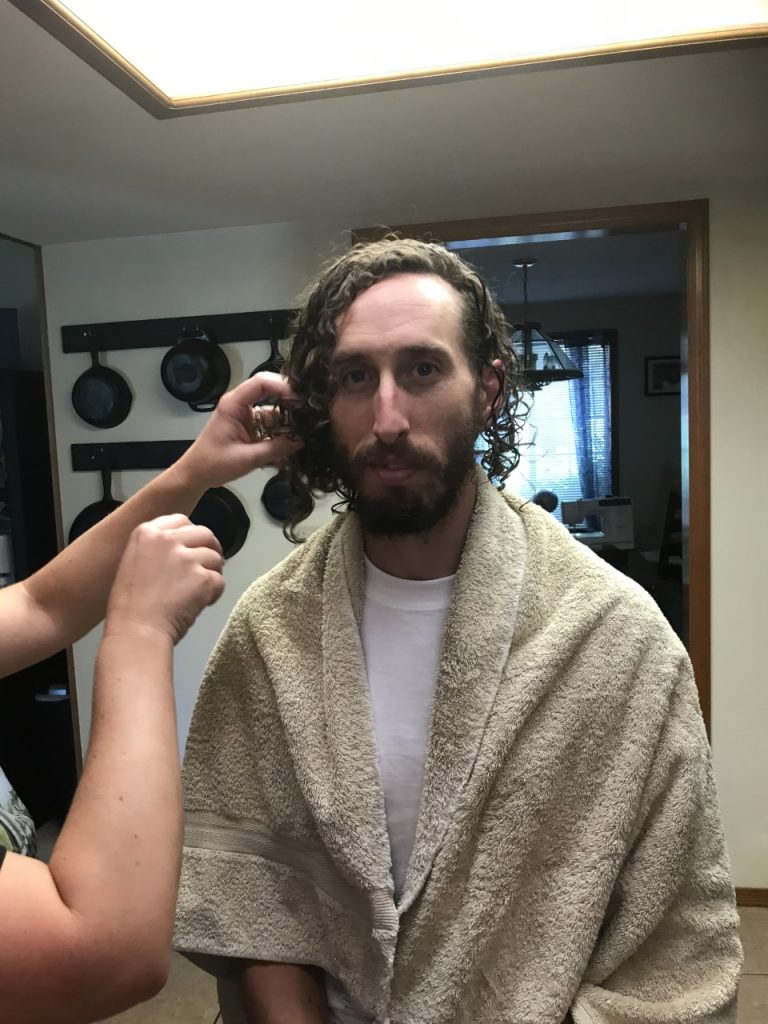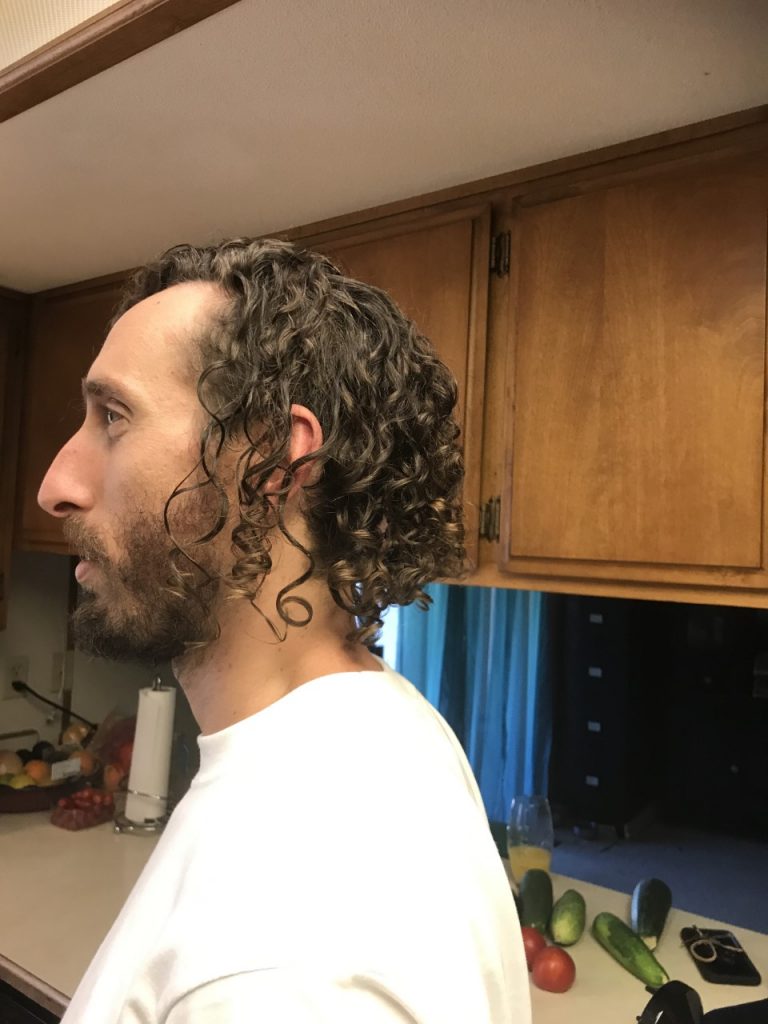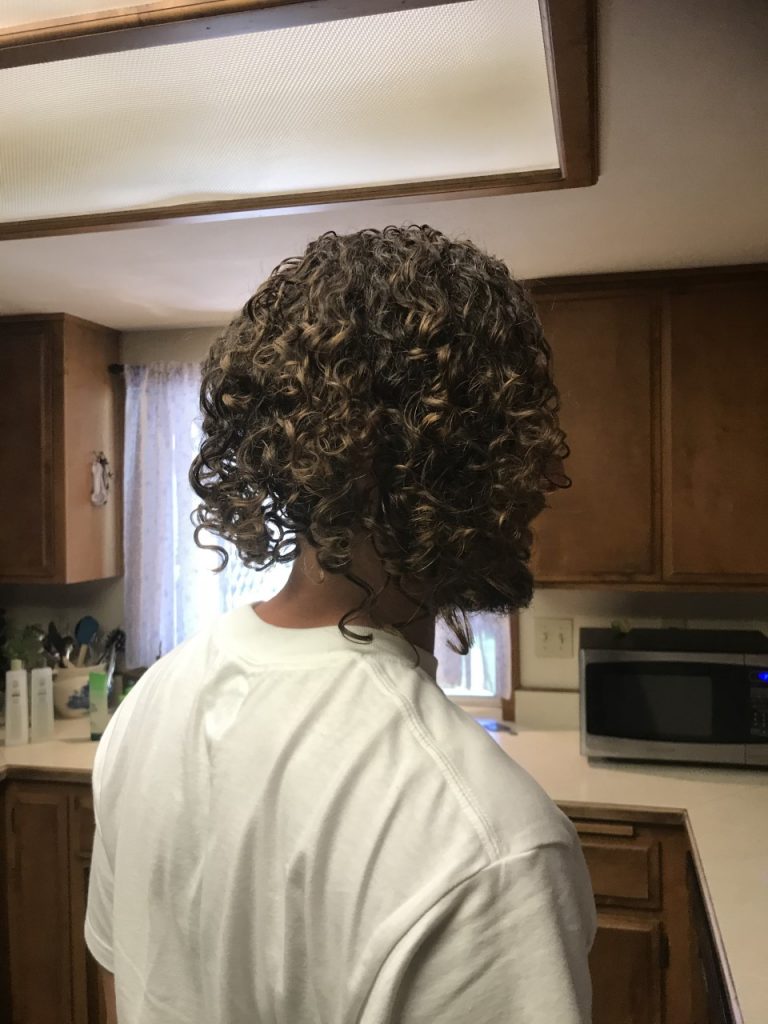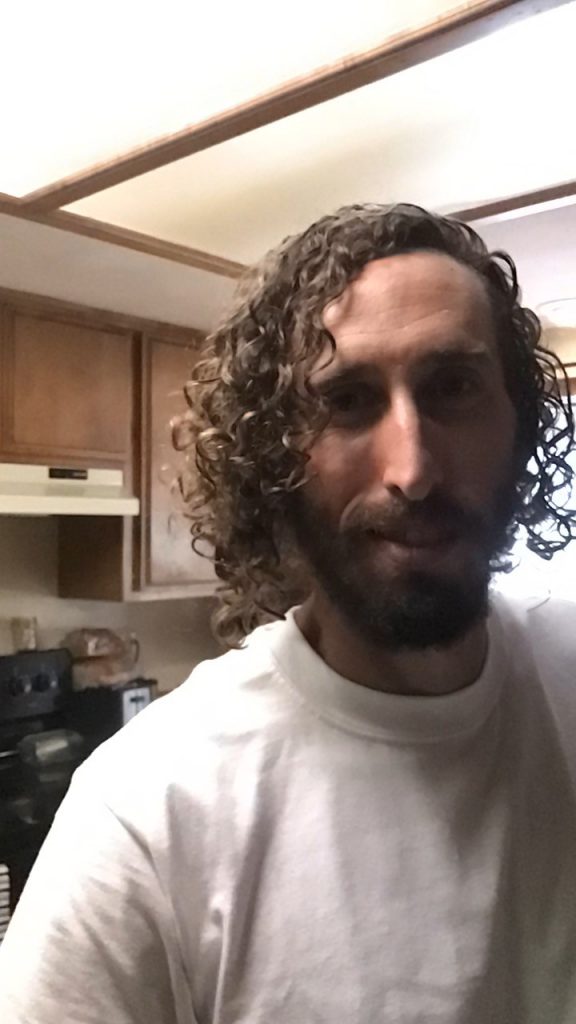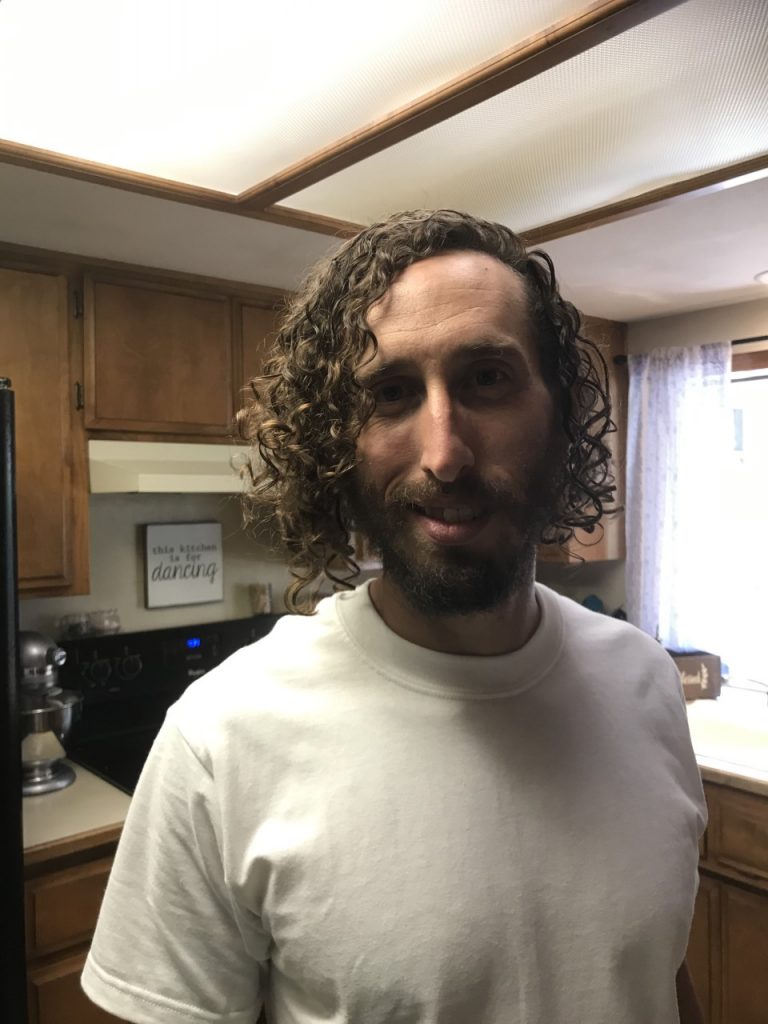 And voila! Will he keep it up? Who knows, but it was fun!
Did this answer your burning questions on how to style men's curly coifs? What would you like to have me tackle next?
Pin It