Finding the perfect Christmas (or birthday, Mother's Day, Valentine's, anniversary… you get the drift) gift for the woman in your life can be a daunting task.
But let me tell you this: You'll never go wrong with some sweetly pampering gifts for her.
Seriously. Every girl from 13 to 90 likes something that will make her smell/look/feel her best.
Below I've uncovered ten AFFORDABLE options that will fit in her stocking on Christmas Eve, on her car seat on a random Tuesday, or any time you feel grateful to have her by your side.
Hint: these are so affordable, you could purchase them all and easily create a DIY beauty gift basket. For super cheap.
Aaaaaaand you will be, from that point and forever onward, her favorite person. Pinky promise.
10 (CHEAP) Pampering Gifts for Her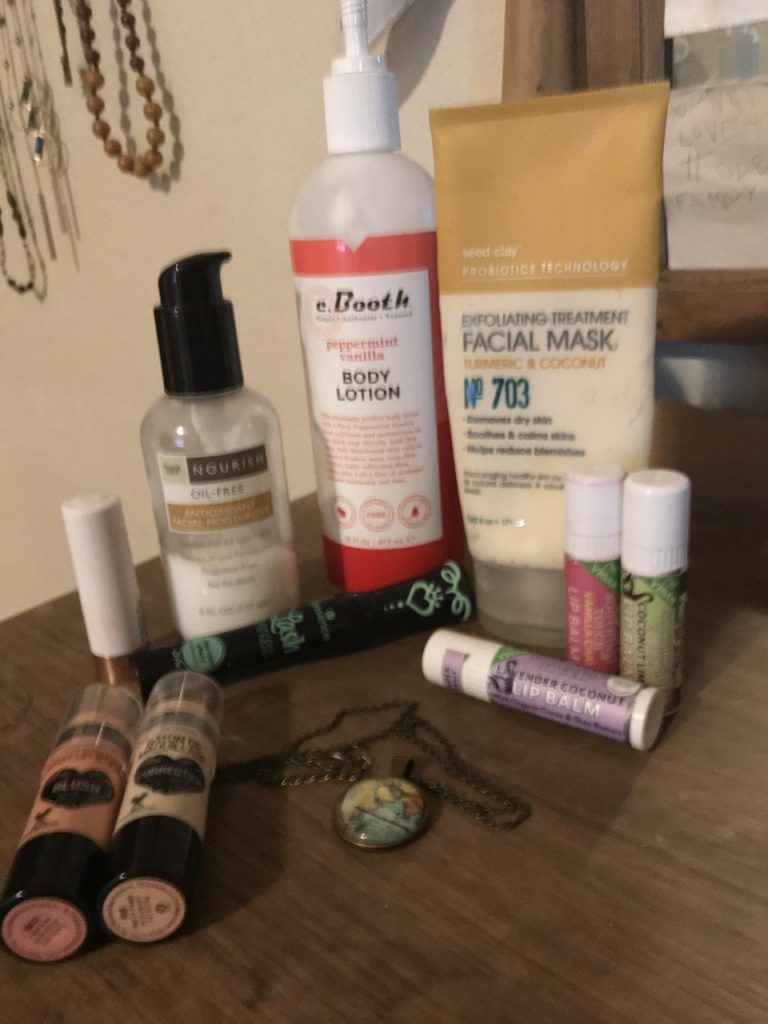 Please note that this post contains affiliate links, which means that if you purchase something you see on our site we may receive a commission at no cost to you. Read our full disclosure here.
Nab a basket or a medium-sized gift bag, and get ready to blow away a special lady in your life. Here are ten pampering ideas for her to create a memorable beauty gift basket.
1. Essence Lash Princess False Lash Effect Mascara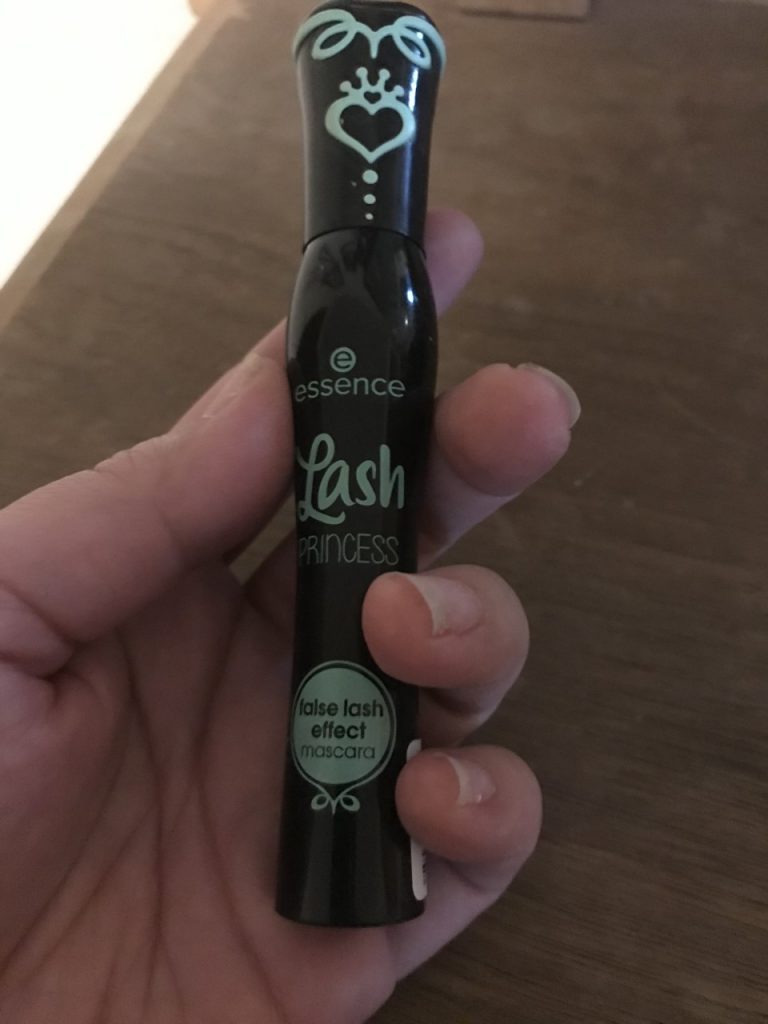 I buy this for a mere $4.99 at Fred Meyer's.
I know.
$4.99.
And it's the best mascara I've ever used. I'm no mathematician or scientist, but I'd say this magnifies my wispy 42 year old lashes by 139476284%. At least.
If your Freddy's doesn't carry this somewhat hard-to-find-in-stores brand of cosmetics, you can find it here or here, or here in a 4-pack with other styles.
Note: I also love their lipstick, especially the shade #04 Crazy. It's a pink brown nude and it's perfect: creamy, matte (but still a bit shiny), natural, and long-lasting.
2. Trader Joe's Nourish Oil-Free Antioxidant Moisturizer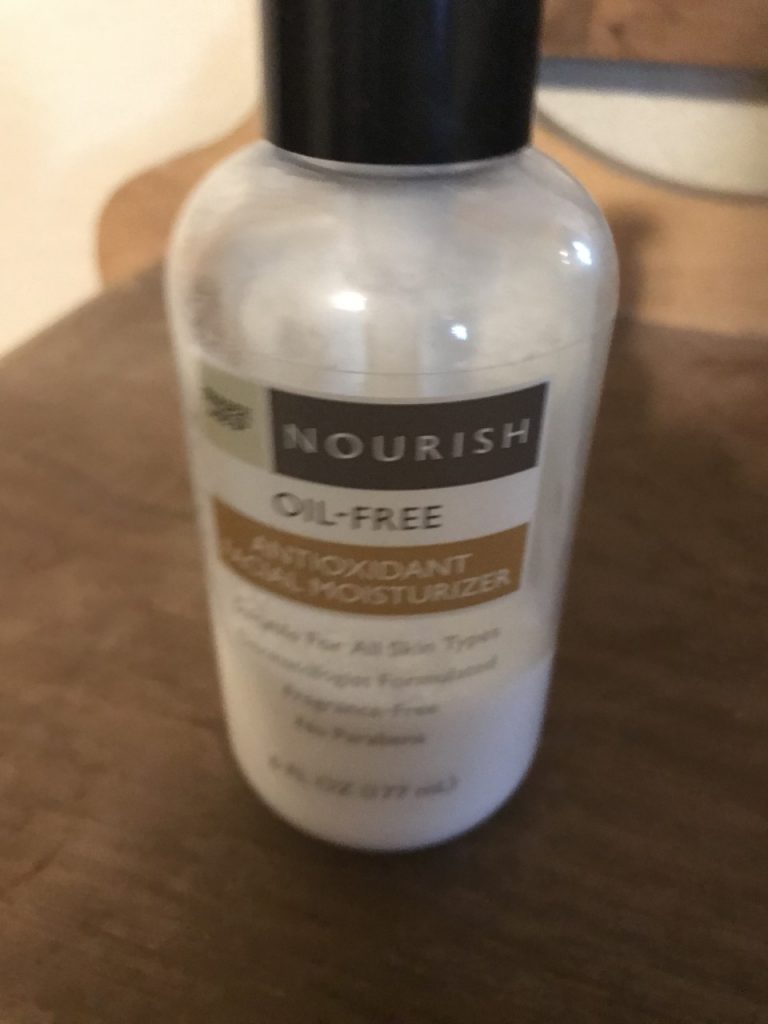 I have super dry skin so I was skeptical about this moisturizer. I swear, you could dip me in a vat of oil and I'd still have dry, flaky spots, no joke. So the "oil-free" promise made me wrinkle my (dry, flaky) nose. But guys, it's really moisturizing!
That being said, I think it's the perfect moisturizer for all skin types. It's also fragrance-free, no parabens, and no animal testing.
If you're not lucky enough to have a Trader Joe's (which is a shame because it's often a fraction of the price at a brick-and-mortar store) you can order it online here.
And pick up their facial wash too, which is another favorite of mine!
3. Booth's Peppermint Vanilla Body Lotion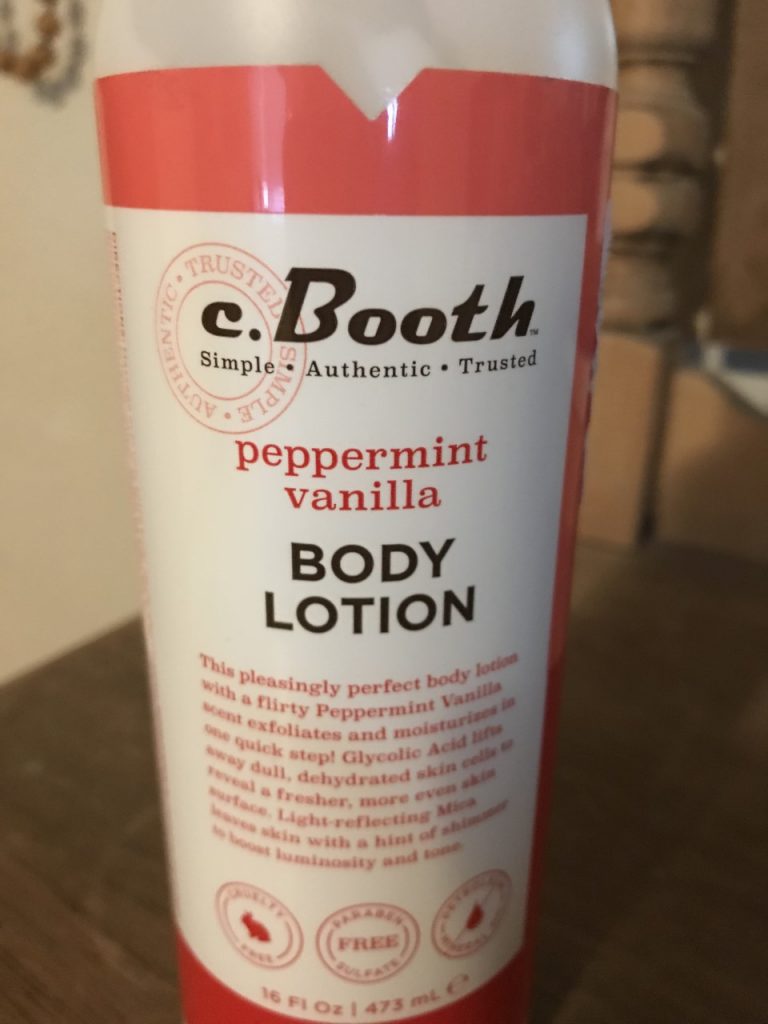 This stuff is so yummy smelling my toes curl when I'm slathering it on.
The fragrance is still light though: it's not overly mint like you've bathed in Listerine, but it's not cloyingly vanilla either. It's absolutely perfect for the winter months especially.
And it's cruelty, paraben, petroleum, and mineral oil free. It includes Glycolic Acid and Mica for some shimmering properties too.
Get it here!
4. Soothing Touch Lip Balms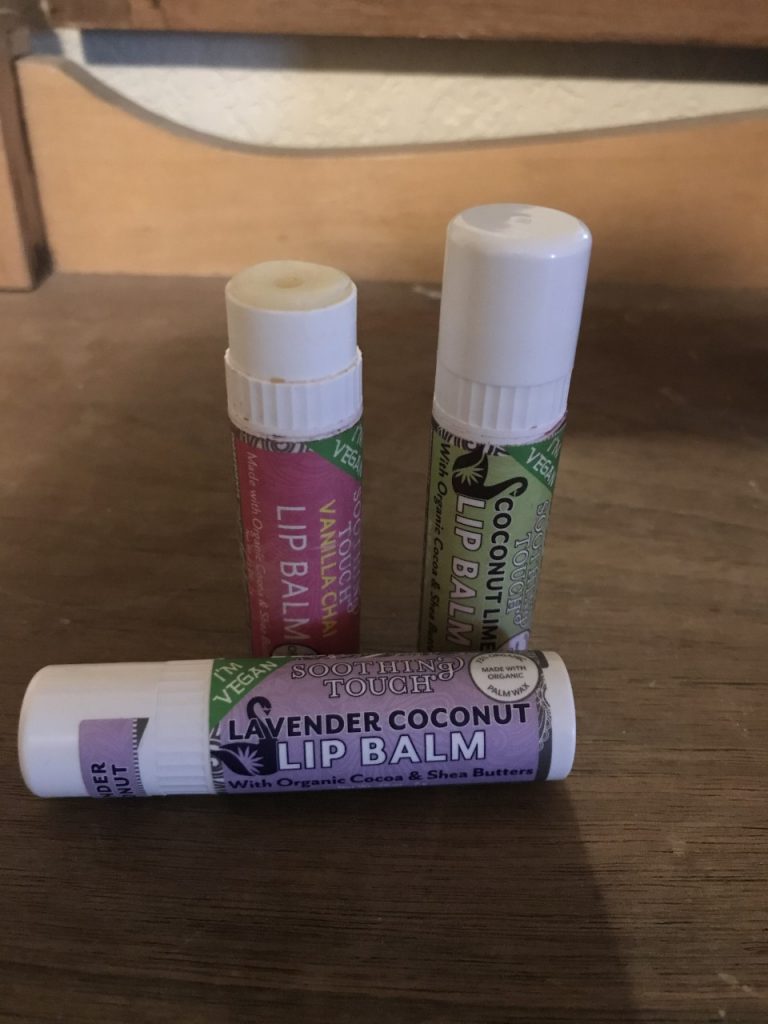 I am obsessed with lip balms. If your lady is anything like me she has the following:
a car lip balm
a bedroom lip balm
a junk drawer lip balm
a purse lip balm
a pocket lip balm
God spare us when they get mixed up! It's like my whole world goes topsy-turvy.
Anyway, these are by far my favorite. They're chunky so they last long (though I've still managed to go through two of the Chai flavor. Flavor? I mean scent. Ahem. This explains why I go through them so fast. Quit eating your chapstick, Melyssa!).
They're also vegan and fair trade, and made with organic cocoa, shea butter, and palm wax. The three flavors (dammit, I mean SCENTS) that I personally recommend are the Lavender Coconut, Chai Vanilla, and Lime Coconut. But I really want to try the Lemon Cardamom next!
The price is ridiculous. Order like a dozen.
Soothing Touch lip balms are available here.
5. Seed and Clay Exfoliating Treatment Facial Mask with Turmeric and Coconut No 703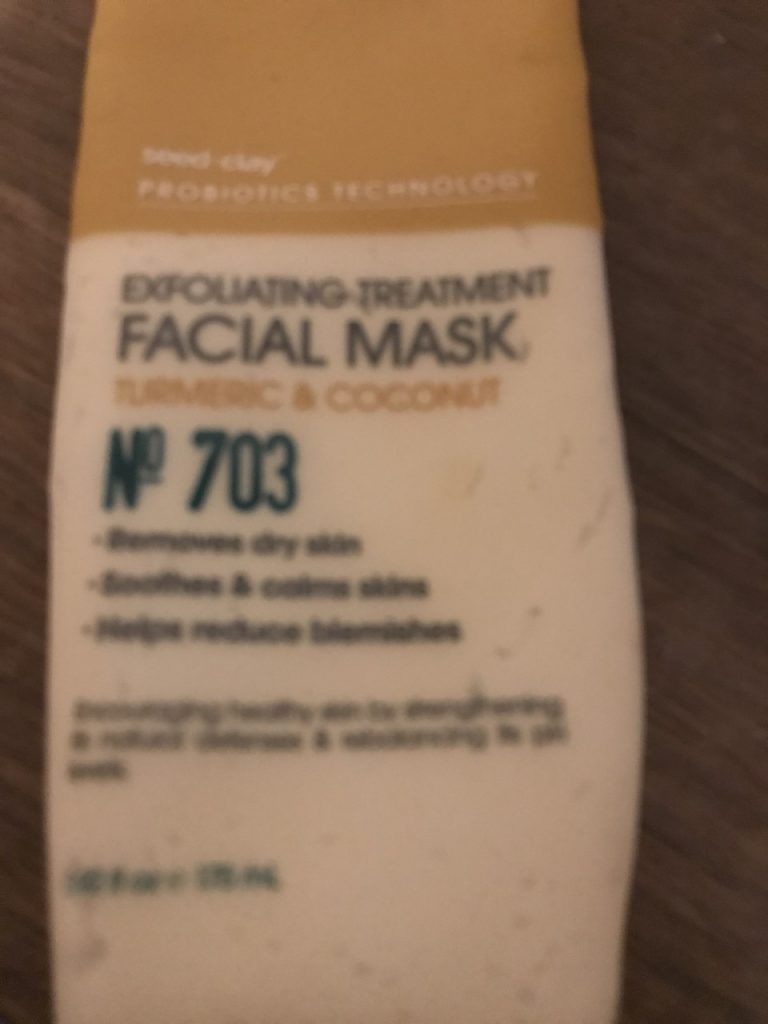 I love a good exfoliator and they are remarkably hard to find.
That's one reason why I love this mask: it's downright gritty and thick! Yes!
That's what you want in a scrub; not some namby-pamby, creamy, good-for-nothing exfoliant with those "beads" that don't work and only clog up your shower drain.
The other reasons I love this mask: it doesn't make my face turn eggplant colored when I wash it off (I do have sensitive skin, so most masks are not for me), it moisturizes, and its ingredient list is actually pretty short.
Sometimes I use it as a mask, and sometimes I use it as a scrub.
Note: I got mine at a discount store (likely TJ Maxx) for under $5, but honestly the full price is worth it.
Find it here.
6. Globe Pendant Necklace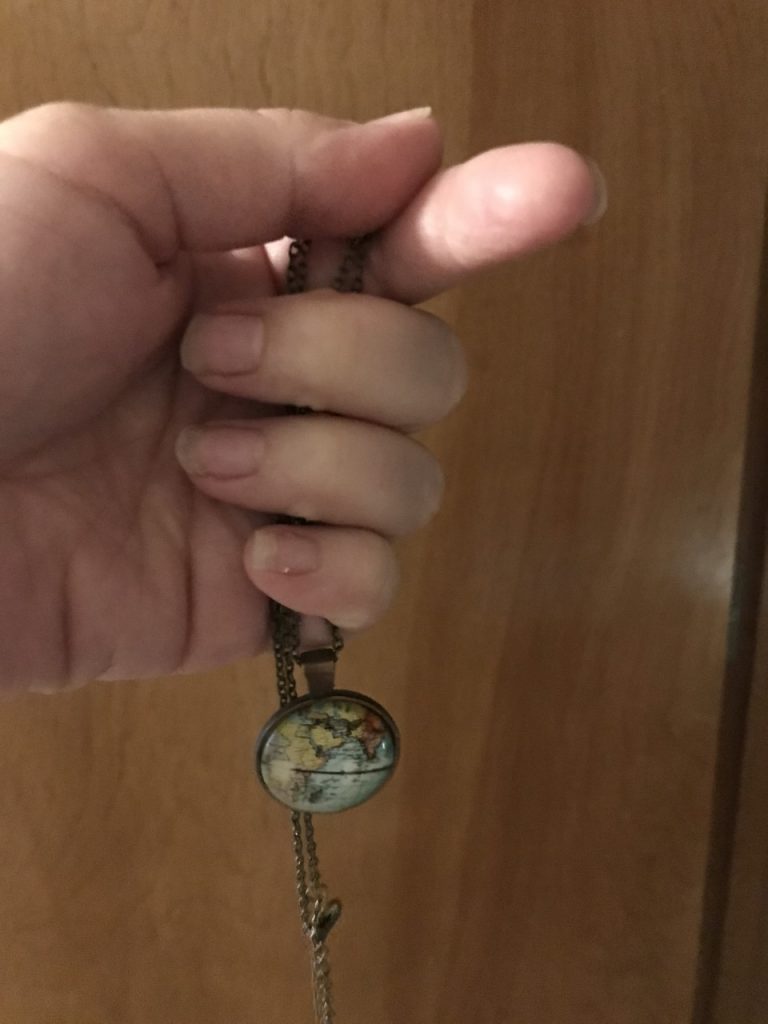 If the gal in your life likes to travel, or just wishes she could, this Globe Necklace is a pretty piece that is sure to get lots of compliments.
The various colors mean it matches absolutely every outfit, and the long chain looks great with anything from a dress, a sweater, or a lowcut blouse, even a tee.
7. Wet and Wild Cosmetics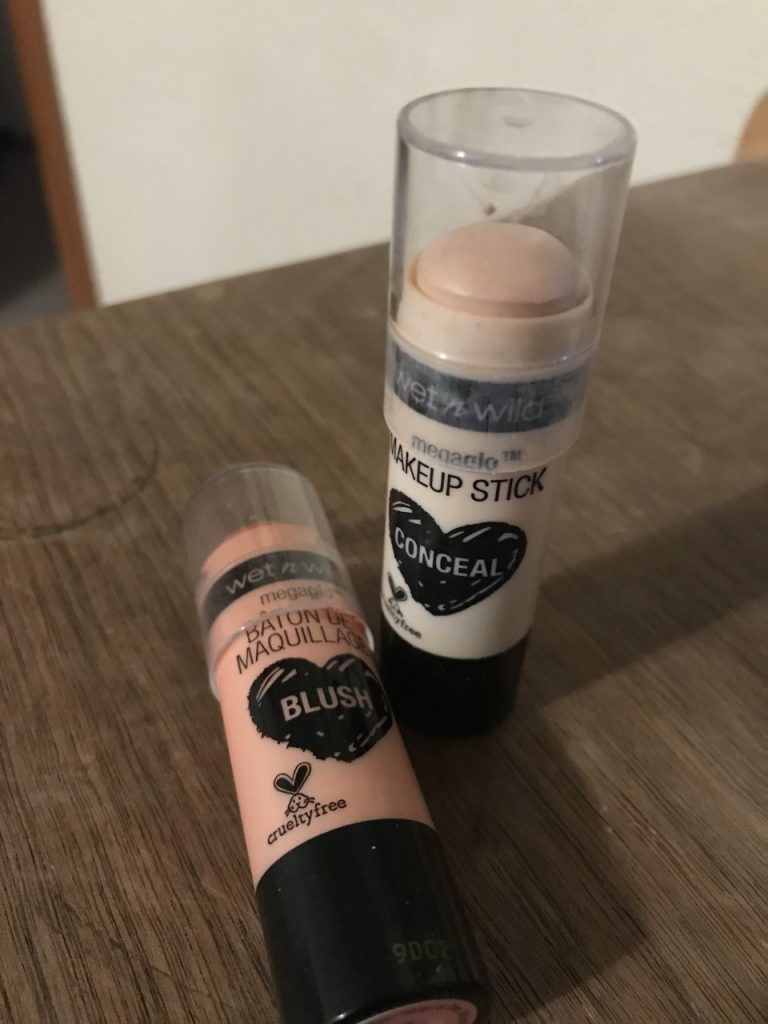 They've been around since, well… as long as I've been around, quite frankly.
It's the brand most middle-aged women say was their first makeup purchase! But did you know their products have always been cruelty-free?
They're the #1 value brand in America and are based in L.A. They even have a cult following from a lot of celebs (Meryl Streep, Alexis Bledel, Mary Louise Parker, Jessica Biel, to name-drop a few).
Their colors are second to none, and their prices are just so low you'll want to grab one of everything (except don't. Cuz, storage space, y'all).
My favorites are their blushes and lipsticks, and their concealer (pictured above).
Found at most drugstores and beauty stores, but also online at their site and also here.
8. Knotty Knickers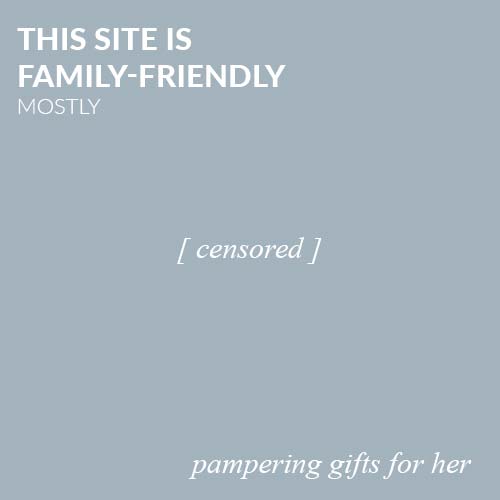 Not only is the name too cute, but they got me with their advertising.
Yep. You heard it.
The geniuses who decided to use real-life models (with, gasp, stretch marks!! And maybe a muffin top here and there!) have my respect.
And also my money, cuz I signed up lickety-split for this underwear subscription box.
Choose from "Naughty" or "Nice" or a mixture of both (naughty has thongs, nice does not, and obviously choosing both will get you both), and decide whether you want a couple pairs a month, or more or less, and you're set!
Who knew receiving adorable undies in the mail would be so fun?
Note: this would be a super cute bridal gift for a new bride, or something fun for your wifey. You can cancel at any time.
9. Kimono Robe
Not sure what I love more: the color and pattern selection or the fact that it HAS POCKETS.
Do not underestimate a woman in a silky robe with pockets.
Sure, she can throw on a hoodie at the end of a long day or after a morning shower, but how luxurious will she feel in one of these instead?
P.S. Your mom wants one too, so buy a couple.
10. Magnetic Lashes
These are kind of all the rage right now, and why not?
Long luscious lashes (try saying that five times fast) are where it's at, and if the ones you grew yourself just aren't cutting the mustard, then here's some help!
It will take a couple of times to get these on just right, but you'll be an expert in no time, and might not ever go back to plain ol' mascara.
This set comes with TEN sets of lashes and TWO tubes of eyeliner. That's a steal of a deal.
The Pampering Gift Basket for Her: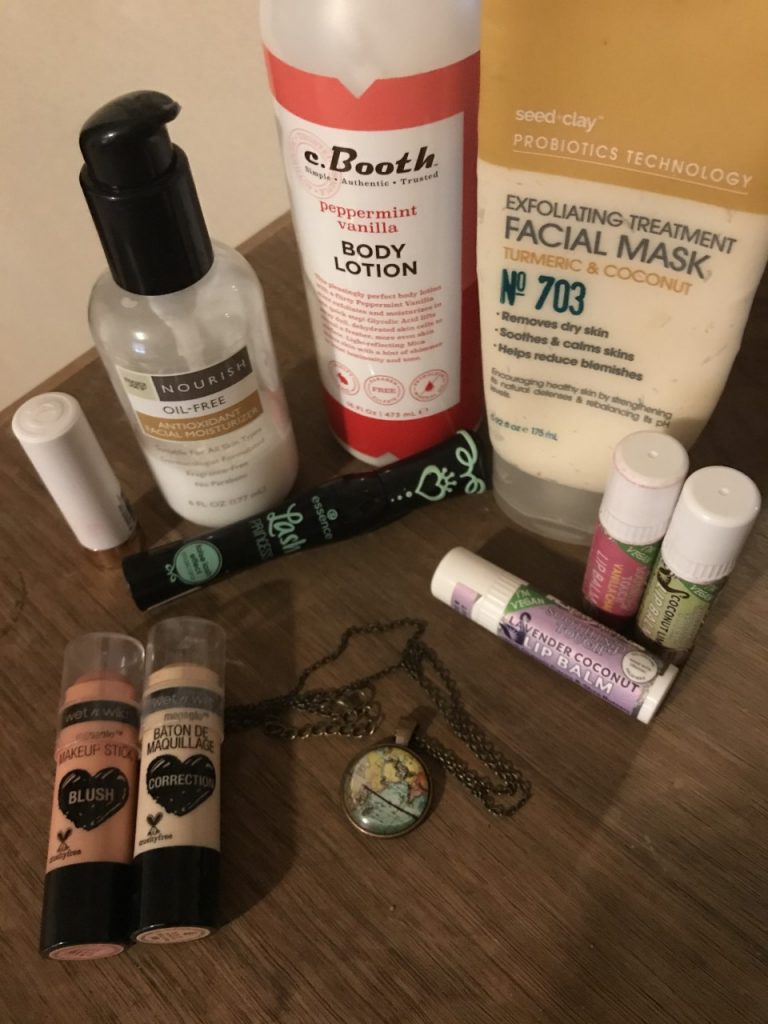 What are your favorite beauty products to give or get? Are you a splurger or a skimper? No judgments here, just love!