Educational movies are just the thing when you're homeschooling (by choice or because of, you know, a pandemic or something).
We all aspire to be those kinds of parents who would never let their offspring be babysat by the television for even a minute, but hey. We've all been there.
It's been a long week, nose-deep in dry, boring textbooks, the baby is cranky, the spouse is out-of-town, the kids are lethargic, it's raining for the upteenth day in a row, and when was the last time you showered?
For those times when decompressing is a must, here are 47 films that aren't only entertaining, they're downright educational. Watch em with your tykes, or go run a bubble bath while they watch.
47 Educational Movies for Homeschool
Please note that this post contains affiliate links, which means that if you purchase something you see on our site we may receive a commission at no cost to you. Read our full disclosure here.
EDUCATIONAL MOVIES FOR THE LITTLES
Fiddler on the Roof
I was a grown adult with several viewings of this classic musical under my belt before I realized Tevya and his family and friends weren't running from Hitler.
But perhaps your kids are smarter than I am and will understand immediately that they were in fact running from the Tzar troups in pre-revolutionary Russia.
Anyway, while the history and politics and education your kids will receive is top-notch while watching Fiddler on the Roof, you can all also revel in the songs, the humor, the dancing, the suspense, and the romances.
And you can learn all the lyrics to Sunrise, Sunset, which is important to know when your children started growing too quickly and you need to burst into song.
Appropriate for all ages unless your Littles are easily frightened (the Lazar Wolf scene) or confused (by tricky names and even trickier history). Rated G.
The Sound of Music
Okay, okay, in this one they actually ARE running from the Nazis! Also based on the true story, The Sound of Music is a fun way to start broaching the subject of the Holocaust.
That sentence sounds so wrong on so many levels… Anyway, there's plenty of light-hearted humor to mix in with the serious subject matter, songs you won't mind getting stuck in your head, and swoon-worthy romance between Julie Andrews and Christopher Plummer.
Bonus, you can whip up some new outfits for your kids out of your drapes! You and the children will learn a lot from this musical, not the least being, if you are 16 going on 17 the cute blond boy you have a crush on might be a Nazi sympathizer.
Dammit, Rolfe.
Appropriate for all ages, however this film is looooong, so if your little ones have short attention spans you might break it into two parts.
Hey there! Yes, you! Have you read my books yet? You should! Check out my works here.
Matilda
Based on the beloved Roald Dahl book, Matilda is wonderful for a lot of reasons: the cast (Rhea Perlman, Danny Devito, Mara Wilson), the humor (oh, Miss Trunchbull), the life lessons (sometimes your parents really are the worst, not to mention your older brother, and sometimes school is awful), and the knowledge that knowledge is power.
And books! If your little one is a book worm, this is the film for them.
There's also an excellent Broadway musical version if you ever get the chance to buy tickets, or at least want to download the soundtrack.
Rated PG.
Wild Hearts Can't Be Broken
One of my favorite movies of my girlhood, Wild Hearts Can't Be Broken is also based on a true story (though I've heard it varies wildly from the book on which it's based).
Starring Gabrielle Anwar, your kids can get a gentle introduction to the Great Depression, horses, coming-of-age, poverty, and persevering against all odds.
The story revolves around Sonora, a teen run-away, who joins Buffalo Bill's traveling circus as a daredevil rider of high diving horses. It has funny moments that my sister and I still quote on a weekly basis ("I am an actress! NOT a circus performer! Next time you see me, I'm gonna be a big star! AND YOU WILL STILL BE SHOVELING MANURE!"), a sweet and clean romance, and will remain a favorite especially if you have horse loving girls out there.
Rated G.
Newsies
Another musical, I know, but honestly, what's the best way to learn new facts? By singing them, y'all!
Newsies stars a very young Christian Bale, plus Bill Pullman and a crazy talented cast of dancers and singers. You'll be toe-tappin' as you learn about the true story of the New York City Newsboys Strike of 1899.
Your kids will realize how good they have it nowadays, all curled up on the couch with their popcorn, as they watch orphans take on the big bad cooperate America and win.
Both the 1991 version and the revised Broadway stage version starring Jeremy Jordan from 2017 are excellent.
Rated G.
Akeelah and the Bee
If you love underdog stories, you'll love Akeelah and the Bee.
Starring Keke Palmer, Laurence Fishburne, and Angela Bassett, it's about a young girl from South Los Angeles who enters a spelling bee just to avoid detention. Surprising especially herself, she wins and goes onto a bigger and better bee.
With a dead father, a neglectful mother, and a brother who's a gang member, Akeelah has no one to believe in her besides herself and her teacher.
This is the perfect educational movie for teaching that you don't have to be privileged to be smart, underdogs can win too, and life isn't always fair, this is the perfect movie for your little speller.
Rated PG for mild language.
Oliver!
While we're on the subject of orphans living on the street and taking down the meanies with heart, gumption, and singing, you have got to add Oliver! to the list.
Based on the novel by Charles Dickens (which you could read together first to have a double whammy of education), Oliver is a spunky orphan who, after being sold to a mortician (as one does, wait… what?), runs away and becomes a pickpocket under the tutelage of Fagin, a rascally thug.
The mean streets of London were never meaner, and your kids can learn history while singing along with the classic songs.
Rated G, but I gotta tell you, I still ain't over the murder of you-know-who by the evil Bill Sykes, so I don't know.
Big Hero 6
An animated movie that won't bore the parents to tears, Big Hero 6 is the perfect film for the science loving, techy nerds, those geeky would-be engineers in your life.
It's heart-warming without being cloying, and tackles tough issues like death, depression, and good vs. evil without making you roll your eyes at the teachable moments.
Rated PG.
The Journey of Natty Gann
Never did I want to be anyone more than I wanted to be Natty Gann growing up.
Wait, who am I kidding?
I still want to run away, wear jaunty caps, tame a wolf, ride trains, and kiss John Cusack.
If your homeschool is learning about the Depression era, logging in the Pacific Northwest, trains, or you just need a good girl heroine to inspire your daughters, The Journey of Natty Gann is a fun educational movie that's just perfect.
Rated G.
I Kill Giants
This movie was under everyone's radar, and a lot of the people who did watch it didn't seem to care for it.
I, personally, loved it, and love that there is even a movie out there that deals with what I Kill Giants deals with: a weird, ostracized kid with a fanciful imagination, and cancer.
Twelve-year-old Barbara, played by Madison Wolfe, is single-handedly saving the world from monsters on a daily basis, and no one seems to appreciate it.
She finally befriends another odd child, Sofia, but will their friendship win out over nasty peers, frustrated teachers, and the biggest monster of all?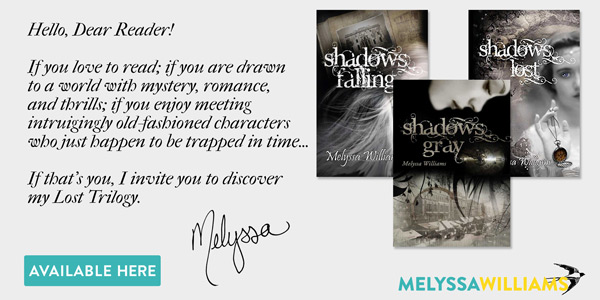 If you are dealing with outcasts in your own home (or want to teach your popular kids not to judge the "weirdos" in their neighborhood), or have a parent fighting cancer with a child who is deep in denial, this is such a good film to watch together.
Not rated. The monsters are a little bit scary, and the theme (though you don't find out until the end) deals with death, so likely best for the ten and up crowd, or just watch if by yourself first and decide if you're on the fence.
Night At The Museum
Night at the Museum is a fun, family movie that all ages and genders will crack up at.
What's more educational than a museum? One that comes alive at night so you can meet Teddy Roosevelt, Sacajawea, Attila the Hun, and Akmenrah in the flesh, that's what.
Ben Stiller is always hilarious, and Robin Williams is spot-on in his portrayal of Teddy. All the all-stars will keep the adults cracking up, from Ricky Gervais to Dick van Dyke to Mickey Rooney to Owen Wilson. The sequel is great too.
Rated PG for mild action, and "rude" humor.
Secondhand Lions
If your little ones are obsessed with treasure and shenanigans, this will be a hit at your house. Bonus if they have grumpy grampas, like Walter, our hero, who is dumped on their doorstep by his neglectful mother.
A funny coming of age story, you'll be just as anxious to find Al Capone's stolen money as your kids and Walter are.
Starring Haley Joel Osment, Robert Duvall, and Michael Caine, Secondhand Lions is my father-in-law's favorite movie and we wore out the dvd at his house.
Rated PG.
Fern Gully
An animated movie for the budding environmentalists on your hands (see what I did there? Budding? Ha!), Fern Gully will entertain your Littles with fairies and evil villains (voiced by Tim Curry), and will also teach them the dangers of pollution and corporate greed.
Other voices you'll recognize are Christian Slater, Samantha Mathis, Robin Williams, and Cheech and Chong. And it doesn't matter if it makes you cringe once in a while with its over-the-top preaching at you, it's still 100% better than Avatar.
Rated G.
EDUCATIONAL MOVIES FOR THE MIDDLERS
Remember the Titans
While not a big sports fan myself, I don't mind a good sports movie now and again, and Remember the Titans is my favorite. Based on actual events in 1971, this educational movie will introduce your kids to the subject of racism and segregation in our nation's history.
We all like to pretend racism was eradicated long ago in America, like back during the Civil War, but my goodness, they were still segregating in the 1970s.
I was born in the '70s, y'all! And I'm only 22.
So let that sink in.
With stellar performances by Denzel Washington, Will Patton, Hayden Panettiere, and a very young and adorable Ryan Gosling, Remember the Titans is unforgettable and always timely.
Rated PG.
October Sky
It's the 1950s and Sputnik has just gone into orbit, fascinating and inspiring kids everywhere.
Not the least of these is Homer, a young boy who up until now only dreamed of working in the coal mines, but now… well, now he dreams of rockets.
The whole town and Homer's dad are against his dreams, but when he gets the local nerd and his best friend on board, there's no stopping them.
This is based on a true story (Homer grew up to become a NASA scientist), and October Sky has the real people behind the movie after the credits roll, making it even more inspirational.
Rated PG for language.
Extremely Loud and Incredibly Close
I confess: I have read the book and I have not seen the film. But the film version of Extremely Loud and Incredibly Close has Tom Hanks, so come on, it's got to be excellent!
When it's time to introduce your children to 9/11 and the World Trade Center, this is a good place to start. It's also a great way to approach the subject of autism, as our leading boy (played by Thomas Horn) is autistic.
Your kids will feel what he feels as he follows the clues left behind by his late father. Also starring Sandra Bullock.
Rated PG-13, this is likely best for older children who can grasp both the historical significance and the sad subject matter.
The Imitation Game
If your kids are into cracking codes, or you just want to introduce them to how we won the war, this 2014 Benedict Cumberbatch film will have you and them biting your nails with suspense.
I mean, they'll bite their own nails. Them biting your nails would be a bit awkward.
Anyways.
The Imitation Game tells the true story of legendary cryptanalyst, Alan Turing, and his team during WWII. Did you know there was a top-secret Government Code and Cypher School? Why did I not go there?? MOMMMMMMMMM!
Rated PG-13 for some sexual references and "historical" smoking.
Little Women
There have been several adaptations of Lousia May Alcott's beloved novel, but I'm partial to both the 1994 version with Winona Ryder, Christian Bale, Susan Sarandon, Clare Danes, and Gabriel Byrne (available here), and the 2019 version, with Saoirse Ronan, Emma Watson, Meryl Streep, and Laura Dern (watch it here).
Both are faithful to the book, and both have their own charms. The new version is longer and therefor able to really explore each character (I especially loved Amy and Laurie, two characters that needed more screen time and development in all the other versions).
Not just for the little women in your life, boys will get sucked into this story too, as they ice skate with Jo and Teddy, get dressed up with Meg, throw tantrums with Amy, and sniffle over the loss of poor Beth.
Your kids will learn a little about the Civil War, the oppression of women, the impact of poverty, and they may be inspired to write their own childhood memoirs, just like Jo.
Either version are appropriate for all ages, though the under eight crowd may be bored, so that's why I sandwiched it here with the Middlers.
Mr. Holland's Opus
Mr. Holland's Opus is the perfect Family Movie Night if you have musicians in your house.
And even if you don't.
Richard Dreyfuss stars as Mr. Holland, a frustrated composer who takes a job as a music teacher to pay the rent while he paves the way for his real calling: composing a great memorable piece that will leave its mark on the world.
Of course, he learns something even better as he finds true joy with his students.
Rated PG for mild language.
Seabiscuit
Set during the Great Depression, Seabiscuit is the name of the racehorse destined to steal your heart.
Wow, that sentence was a bit much.
Set during the Great Depression, Seabiscuit is the name of a real-life racehorse who victories raised everyone's spirits.
There. That's less cheesy.
Starring Toby Maguire, Jeff Bridges, and Elizabeth Banks, if you have a horse loving child or are studying the Depression era, or are just in the mood to watch a sports film that doesn't involve a ball, this is a good one.
Rated PG-13 for mild sexual situations and sports related violence.
Hidden Figures
Hidden Figures follows the true story – which up until this film, no one really knew about – of the black, female mathematicians in the 1960s who served as the brains and backbone of one of our most important US history missions: the launch of astronaut John Glen into orbit.
Whether you want to teach your children about strong women, African-American heritage and contribution, the space system, coding, the 1960s, or the love of math, there is literally something for everyone in this movie.
Rated PG.
Glory Road
If you prefer basketball to football, or you've already seen Remember the Titans, then pick up Glory Road.
It's the based-on-a-true-story of how coach Don Haskins lead the first all-black starting line-up to the NCAA championship.
Whether you're studying racial injustice and prejudices in America, sports, or just want a good real story for the whole family, this is a great film for movie night.
Rated PG for racial issues and brief mild language.
JoJo Rabbit
My favorite film of the past year (along with Little Women, Someday, and the Peanut Butter Falcon. Dang, it was a good year for excellent movies!), JoJo Rabbit brings the holocaust to light in a way that no one or no film ever has before.
Taika Waititi is a genius, a fact we already knew from Hunt For The Wilderpeople (my review here), and here he really shines in a supporting role as the one and only Adolph Hitler.
While he's only in the mind of little Jojo, an obedient Nazi youth who dreams him up in times of trouble and bullying, Hitler is funny, caustic, nimble, and memorable.
When Jojo finds a Jewish girl hiding in his own house (put there by his mother, Scarlett Johansson), he is at first terrified, then angered, then befriended.
This movie is shocking in its portrayal in all the good ways I could possibly mean shocking. It's hysterically funny (I especially love Jojo's friend in the Hitler Youth, Yorki), crazy suspenseful (we all know not everyone will make it out alive), and mind-numbingly sad (see my last parenthesis).
Rated PG-13 because well, it's the holocaust. But I let my 12 year old see it without any qualms, and he loved it, so use your parental judgement.
Same Kind of Different As Me
I haven't seen this one, but it comes frequently recommended and I do love me some Greg Kinnear. Plus it's got Renee Zellwegger and Djimon Hounsou; can't go wrong there.
Same Kind of Different As Me tells the story of a successful art dealer who must deal with and befriend a dangerous homeless man, in order to save his struggling marriage.
Sounds intriguing … I need to take my own recommendation and watch this soon.
Rated PG-13 for thematic elements, some violence, and language.
Apollo 13
Ron Howard's film about three stranded astronauts on board the Apollo 13 spacecraft stars Tom Hanks, Bill Paxton and Kevin Bacon.
For your budding astronauts, this is a must-watch and nothing for you to feel guilty about when it's time for family movie nigh. Or if you just want to skip algebra and watch this instead.
And it's based on a true story, which makes a good thing even better.
Rated PG for mild language and thematic elements.
Swing Kids
If you're studying Nazi Germany or you have a dancer in your house, Swing Kids is a must watch. Starring Robert Sean Leonard, Christian Bale, Barbara Hershey, and Noah Wyle, you and your kids will be absorbed by the German youth during the reign of Hitler.
Just like teens these days, their music was an important part of their lives and when swing music is banned, they have to stick together in secrecy to do what they love.
Rated PG-13 for some violence and language.
The Indiana Jones series
You may remember these being a bit more tame than they actually are, so only bring these out if your preteens can handle the violence!
Hint: if they're front and center for all the Marvel movies and Star Wars films, they'll be fine.
If you've got a budding archaeologist on your hands, there is no one like Indiana Jones! They'll be so entertained they won't even realize they're learning stuff like boring old history.
Rated PG but more like a PG-13.
Rabbit-Proof Fence
In 1931, three young Aboriginal girls are kidnapped to be trained as domestic servants because THAT WAS GOVERNMENT POLICY.
Holy Hannah. I can't even.
After escaping, the girls follow the rabbit-proof fence (it's explained in the movie – historical reasons, ya know) across the Outback.
Rabbit-Proof Fence is an incredible true story and stars the equally incredible acting talents of Everlyn Sampi, Tianna Sansbury, and Laura Monoghan.
Rated PG for thematic elements.
EDUCATIONAL MOVIES FOR YOUR HIGH SCHOOLERS
Roots
It's a well-known fact I have a huge crush on Levar Burton, but it's mostly due to Reading Rainbow. However, in Roots Burton is amazing as Kunta Kinte, an ancestor of writer Alex Haley.
This was presented in 1977 as a mini series, therefore you need to set aside plenty of viewing hours and also be aware that it is not rated.
Dealing with emancipation, slavery, and all the brutality that those involve is not for the smaller children, but the book was required reading in the 7th grade for my daughter, so mature preteens and teens should be ready for these sorrowful moments in our nation's history.
Not rated, but probably a strong-ish PG-13 for mature themes involving slavery.
Related Post: Homeschooling in the '80s
The Last of the Mohicans
This is my favorite historical movie of all time. Based on the novel by James Fenimore Cooper, The Last of the Mohicans will introduce the French and Indian War in a gritty, sweeping, beautiful, horrifying, exotic, lush, and realistic way.
Starring the ever incomparable Daniel Day-Lewis, plus Madeline Stowe (who I used to resemble but somehow I aged and she didn't, dagnabbit, Maddie), this movie is haunting and breath-takingly romantic, and has one of my favorite and most brutal scenes of all time.
Not gonna give you a spoiler but in involves Jodhi May and a very tall cliff.
Rated R, this one is best for the teenagers ONLY in your homeschool. No sexual scenes (though some passionate kissing), or language, it is extremely violent and graphic.
The Outsiders
An '80s movie set in the '60s, The Outsiders is a modern classic based on SE Hinton's equally classic novel.
It deals with gangs, violence, fitting in, peer pressure, loyalty, dysfunctional families, and life in the tumultuous 1960s (especially cool if your kids think your childhood or your parent's childhoods were boring and black and white).
The flick stars every '80s boy movie star including Ralph Macchio, Patrick Swayze, Rob Lowe, C. Thomas Howell, Matt Dillon, Tom Cruise, Leif Garrett, Emilio Estevez, seriously, the only '80s heartthrobs not in this movie were the two Coreys.
Rated PG, but remember ratings in the '80s weren't nearly as strict as they are now.
Real Women Have Curves
Real Women Have Curves is a little known film from 2002 starring America Ferrera before she was famous.
Ferrera plays Ana, a first generation Latina American, who struggles to fulfill her dreams of a college education while also not disappointing her family who would prefer she be a little more traditional. Namely, remain at home, work in her sister's dress shop as a seamstress, and find a husband.
The dress shop is hot and sweaty and the work of ironing is dismal, so Ana dresses down to her bra and underwear, leading all the ladies of all ages to do the same, which is a totally fabulous scene (that may embarrass some boys).
If you want your daughter to learn about immigrant life, Latin America, Los Angeles, social injustices, poverty, hard work, and how to have a healthy body image to boot, this is a great movie to watch together. Also starring George Lopez.
Rated PG-13 for sexual content and some language.
The Boy in the Striped Pajamas
There are certainly a lot of excellent films to choose from when you're studying the Holocaust, and The Boy in the Striped Pajamas is another good one for your teens.
Young Bruno (Asa Butterfield) wanders off to play near a concentration camp of which his father is in charge. There, he befriends Shmuel, a boy his age who is from the other side of the fence.
Told through the eyes of such young children, it makes the Holocaust both better and worse because it seems more simple and yet more awful all at once.
Rated PG-13 for thematic elements.
East Side Sushi
This is an indie film from 2014 that stars Diana Elizabeth Torres as Juana, a young single mom who works at her family's Mexican fruit cart.
On a whim, Juana gets a job at a Japanese sushi restaurant, where she becomes enamored with the art of sushi making. She's wrong ethnicity, the wrong gender, the wrong age… it's going to be a tough uphill battle to become the best sushi chef she can be.
Perfect for the young chefs in your house, East Side Sushi is a delightfully educational movie that teaches equality to anyone who is feeling like an underdog.
Rated PG for mild language and brief violence.
O Brother Where Art Thou?
A movie we quote around my house on pretty much a weekly basis, O Brother Where Art Thou? is a Depression-era retelling of Homer's poem The Odyssey.
I know, sounds weird (and it is totally weird), but it's a Cohen brother film so it just works perfectly!
O Brother is wacky and hilarious and you have to watch it a few times to get all the jewels out of it. And, since it's based on the original Homeric epic, it's easy to conclude that this is a worthwhile educational movie for homeschoolers.
Starring George Clooney, John Turturro, Tim Blake Nelson, John Goodman, and Holly Hunter.
Rated PG-13 for violence (they feature the KKK in a couple of scenes) and language.
Dead Poet's Society
A cult classic with the beloved Robin Williams, Dead Poet's Society is actually only rated PG, but I remember it having very intense themes, so I put it in with the Teens section.
It tells the story of Todd and Neil (Robert Sean Leonard and Ethan Hawke), two friends, along with their English professor (Williams), who form the Dead Poet's Society and go against society's norms and status quo.
A beautiful – and educational – film that will sink its hooks into your unsuspecting teen.
Rated PG. But like I said… intense.
Gone With The Wind
When I was a young whippersnapper homeschooler back in the '80s my wise mother figured out a way to get me to enjoy just about any subject by finding fictional books for me to eat up.
So when it was time to learn about the Civil War, she plopped the huge tome, Gone With The Wind, by Margeret Mitchell, in my prairie-dressed lap.
Of course I loved it, with Scarlet's enormous dresses, the dashing uniformed soldiers, the sweeping saga of love and lust and adventure and war, and the movie did it wonderful justice. It's hard to believe it was made in 1939: it stands up to the test of time like a trooper.
Rated G, but by 1939's standards, not today's. It's extremely long so littles won't sit through it, and there are obviously war themes and violence throughout. Best for the 10 and up crowd, so your Middlers or Teens.
Master and Commander: The Far Side of the World
Starring Russell Crowe, Master and Commander tells the story of a brash captain in 1805 during the Napoleonic War.
Whether you have a sea loving adventurer on your hands in the form of your son or daughter, or you've been studying this period in history, this film will make it all come alive with action and adventure.
Directed by Peter Weir, this educational movie is based upon the popular, sweeping, and highly-regarded 21-book Aubrey & Maturin series by Patrick O'Brian.
Rated PG-13 for intense battle scenes and mild language.
The Patriot
Not for your littles, but rather educational for your teens, this is Mel Gibson at his most gritty.
And we saw Braveheart, so that's saying something.
If you've been studying the colonization of America, with all its wrongs and rights, this is a good film to top off your unit study.
The Patriot is raw and violent and doesn't pack any punches. Gibson portrays Benjamin Martin, a French and Indian War hero who is now a pacifist after making it through the war.
When his son (the late Heath Ledger) is brutally killed by an army caption, Martin is forced to choose between his peaceful life and revenge.
Rated R for good reason.
Just Mercy
This Jamie Foxx and Michael B. Jordan film follows the true story of the 1987 conviction and wrongful imprisonment of Walter, a black man sentenced to die for the murder of an 18 year old.
While some of the script and dialogue felt stilted or cliched to me, the story is completely gripping, causing you to stifle your "WTF???" moments and gnaw on your fingernails while you see if justice prevails. Just Mercy, indeed.
Wait till after the credits to see updates on the real-life figures the actors portrayed. A great educational movie for your older homeschool kids.
Rated PG-13 for thematic elements. I loved that this movie, while incredibly intense, did not resort to violence or graphic language to tell a disturbing tale. I would allow my pre-teens to see this if they are mature.
The Martian
Ridley Scott's stellar sci-fi film The Martian stars Jason Bourne, er, I mean Matt Damon, Kristin Wiig, Jessica Chastain, and Jeff Daniels.
It's the nail-biting but sometimes quite humorous story of an astronaut who is stranded on Mars and how he survives (potatoes anyone?), gets word to Earth that he is alive, and makes his way back.
An entertaining science fiction movie that even science fiction haters might enjoy. Both the movie and the book on which it is based have received high marks for the realistic engineering and scientific solutions depicted in the story.
Rated PG-13 for brief nudity (non-sexual), and strong language.
Lincoln
If you're ready to start studying the Civil War, the presidents, slavery, and/or the South, Lincoln is a good film to show to your older kids (ones who can handle war violence).
Almost at times feeling like a documentary instead of a movie – thanks in part to Daniel Day-Lewis' sublime acting skills – it's a bit on the long side and has a lot of dialogue, so if your kiddos are the cerebral kind, this could be a big hit.
Rated PG-13 for intense war violence, and brief strong language.
First Man
Can't get enough space and astronaut movies? Then you'll eat up First Man, starring Ryan Gosling, Claire Foy, and Jason Clarke.
Following the amazing story of Neil Armstrong, the first man on the moon, it takes you into his mind and heart, as his heroic deeds (and steps) make him one of the most important figures in human history.
Rated PG-13 for peril and brief strong language.
The Peanut Butter Falcon
This was one of my favorite movies of 2019, and I bought the dvd the moment it came out so I could share the love with whomever would listen to me.
I've very sad that neither Shia LaBeouf or Zach Gottsagen won an Oscar for their portrayal of Zak and Tyler, two misfits on their way to meet The Salt Water Redneck, played in typical awesome fashion by Thomas Haden Church.
Zach (the actor), in real life, just like Zak (the character) in the film, has Downs Syndrome, and his antics will at turns make you bust a gut laughing or wiping tears from your eyes.
The Peanut Butter Falcon is a perfect movie, and if you and your children want to learn more about people affected by a disability, give this movie a boost to the front of your To Watch List. Also stars Dakota Johnson and Bruce Dern.
Rated PG-13 for language, and wrestler-type violence. I was fine with my preteen son watching this.
Harriet
What homeschool curriculum would be complete without learning about the infamous Harriet Tubman?
Red, yellow, black, or white, boy, girl, or ages 12-102 will be fascinated by Harriet's story, brought to life by Cynthia Enrivo (nominated for Best Actress and Best Song, so you know she's talented).
Harriet follows the wild adventure of how she became someone to change the course of American history: first as a slave, then a tireless freedom fighter. Also stars Leslie Odom Jr, and Joe Alwyn.
Rated PG-13 for thematic content, including racial injustice, epithets, and violence.
Quigley Down Under
One of my favorite movies ever, Quigley Down Under is a gem of a film starring Tom Selleck, Tom Selleck's 'stache, Alan Rickman, and Laura San Giacomo.
This was a little known movie when it came out in 1990, but after Alan passed, it deservedly found new audiences as we all realized he would never make a new movie (snort, sniffle, blarp, sob).
Selleck plays Matthew Quigley (or you can call him Roy), a tough sharp shooter from Wyoming, who is hired by the dastardly Elliot Marston (Rickman), to come to his sprawling ranch in Australia to take care of a pesky problem, which Matthew mistakenly assumes is coyotes.
Nope, our villain wants to purge his ranch from Aborigines. Upon learning this, kind-hearted Matthew wants out of there fast, but it's a problem. First of all, he's shackled to Crazy Cora, who's not quite right in the head but is super adorable and spunky, and second of all, Marston's thugs are proving a formidable force.
At times light-hearted and hilarious, and then breath-stoppingly intense, your kids will learn about Aboriginal life, racial injustice, and genocide.
Rated PG-13 for violence, and nudity (Aboriginal).
Windtalkers
Windtalkers tells the true story of the WWII code breakers, a group of Navajo Native American soldiers who use their native language as a code during the war.
Nicholas Cage leads a stellar cast, including Adam Beach, Christian Slater, Mark Ruffalo, and Frances O'Conner, as they bring this crazy cool story to life. Plus there's a great soundtrack by James Horner.
Rated R for graphic war violence.
More Educational Movies?
Honestly, I could have kept on going forEVER! There are so many more excellent films for whatever school subject you're on right now.
But I wanted to publish this … you know, before the 2030 Academy Awards, so I had to stop.
And educational shows/series? Oh gosh, that's a whole 'nother kettle of fish. Stay tuned!
Read next: Dear Suddenly Homeschooling Mama (An Open Letter)
Pin It