I don't know about you, but most of my social media newsfeeds and updates from friends were overwhelmingly about how awful 2018 was and how happy they were that 2019 is here.
I don't know how many were exaggerating and how many really did have A No-Good Terrible Very Bad Year, but for me, as years go, meh, 2018 was hunky-dory.
Here were some of my favorite things:
*cue Julie Andrews
Note: don't expect anything deep and wise in this posting. We're talking My Favorite Things of the television, movie, book variety for the most part. Please and thank you.
My Favorite FILMS
Instant Family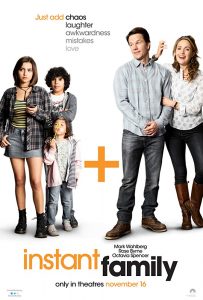 Starring Mark Wahlberg and Rose Byrne, Instant Family is a family comedy/drama with a surprise bite. If you don't have a background with the foster care system you might not spend the entire running time crying and laughing like I did, but I bet you dollars to donuts you'd still find a place in your heart for this movie.
A naive and childless couple decide to take on a group of siblings in foster care. Okay, okay, you know where it's going from the beginning but the journey will be worse/better than you (or they) ever expected. The kids are full of problems and issues and baggage, the parents are at times clueless, at their wit's end, and full of regret, and the real-life day-to-day roller coaster of foster parenting is portrayed with humor and brilliance. Some moments I loved:
the DHS workers. They were absolutely hilarious.
not sugar-coating the relationship between the biological mother and the eldest daughter. That bond, no matter how threadbare or one-sided, is not to be trifled with, and the writers didn't just gloss over, take the easy way out, or set it aside.
the REAL talks between Wahlberg and Bryne. When they are sitting on their bed, debating giving the kids back … well, it had my husband and I alternating between hiccup-crying and snort-laughing. Two very attractive traits we have.
it's based on a true story.
While occasionally cheesy, it balances that out with heartfelt moments, poignancy, and flat-out hysterically funny bits. Whomever wrote this script … they get it.
Bird Box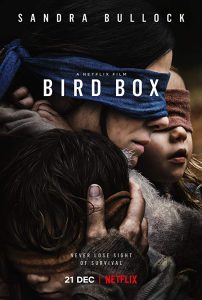 Available on Netflix
Starring Sandra Bullock, Julian Edwards, and Vivien Lyra Blair.
If you haven't seen this movie yet, you A.) live under a rock, or B.) don't like scary flicks. I'm here to say, GET OVER IT!
Occasionally billed as The Quiet Place for one of the other five senses, the story begins with Malorie, a single and pregnant artist. A bit of a drifter who has trouble attaching herself to anyone except maybe her sister, she is caught up in an apocalyptic, end-of-the-world nightmare, when the entire world erupts into chaos.
With mass unexplained suicides happening literally in front of her face (including her sister's), she is pulled into a safe house with a group of strangers. The human population begins to dwindle rapidly as Malorie, her friends, her enemies, and her baby struggle to stay alive.
I haven't read the book that this is based on, but I could tell instantly that it was a book to begin with. You can feel the words in your head as you watch it acted out, if that makes any sense, and while some people didn't care for the ending, I could definitely picture how satisfying it would have been to close that last page with a contented sigh.
Unusual and clever, with a stellar performance by Bullock, this is a movie that will get under your skin and stay there for a while.
Mary Poppins Returns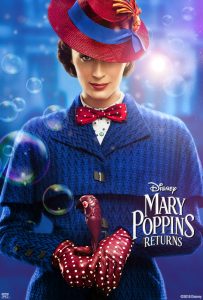 Starring Emily Blunt, Lin-Manuel Miranda, and about a thousand other incredibly talented humans.
At first, I was like you: is this a remake? Jesus, Mary, and the camel, don't let it be so!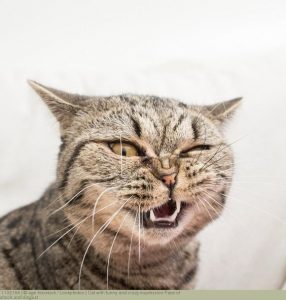 But it's not, so don't get your bloomers in a wad. The original series of books, by P.L. Travers, was eight novels long, and according to producer Marc Platt:
We went right to the source, we went to P.L. Travers. And it turns out that P.L. Travers wrote eight books, and the original film really capitalizes on only one of the books. And what we found in her books was really a treasure trove of new characters and episodes. And we realized that we could bring the sequel, our own version and our own story, an original story of Mary Poppins all these years later in a very exciting way, but that we could draw upon the original source which is P.L. Travers.

She wrote her books in 1934, 1935. Our film, Mary Poppins Returns, is set in those years, which is the depression era in England. So, it takes place about 25 years after the original film took place.
That made my bookworm heart happy and oh-so content, and I consented to see the movie.
I'm so glad I did!
It was a joyful romp, full of the old-fashioned hand-drawn animation I've missed in the last twenty years, clever songs, difficult dance sequences, and may I just say I want to be Angela Lansbury when I grow up?
Blunt and Miranda are stellar in their roles, and with cameos by Dick Van Dyke, the original Jane Banks, and Angela Lansbury (Julie Andrews only said no reportedly because she didn't want to be a distraction and wanted it to be "Emily's movie"), it was a visual treat from beginning to end.
Please Stand By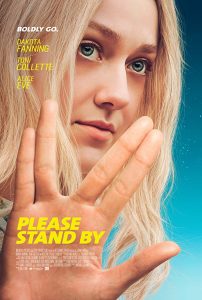 Starring Dakota Fanning, Toni Collette, and Alice Eve.
A lesser-known gem of a film that centers around a young adult with autism named Wendy (Fanning), who is just volatile enough to need care in a group home. Collette is the manager of the home in which she lives, and helps her to function on her day-to-day life, including navigating the bus system, and working at Cinnabon. In all of her spare time, Wendy lives for Star Trek, and is writing a manuscript she intends to enter into a competition.
Now, I'm not a Trekkie, but I'm married to one, so I appreciated the funny nuances of Wendy's nerdy side. The story picks up its pace when Wendy misses the deadline for the competition and sets out on her own to hand deliver it. Sometimes she makes you nervous, sometimes sad, sometimes you just want to love her, but you won't want to leave her side on her journey to L.A.
You definitely don't need to be a Star Trek fan, all that familiar with autism, a lover of Indie dramas, or anything else to adore this movie. It will creep into your heart and stay there.
Deidra and Laney Rob A Train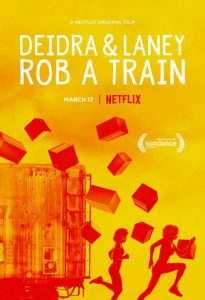 Available on Netflix
Starring Ashleigh Murray and Rachel Crow.
Another indie jewel, this is a fun dramedy about two sisters trying to make it in the world without their mom (Danielle Nicolet), who is in jail for basically having a nervous breakdown in a Best Buy store.
I mean, a girl's gotta survive, am I right? Why not rob a few trains to pay the bills?
Sweet, but not cloying, with excellent performances by Murray and Crow, this is a smart flick that is clean enough to watch with your daughter, but gritty enough that you won't be bored.
Mamma Mia, Here I Go Again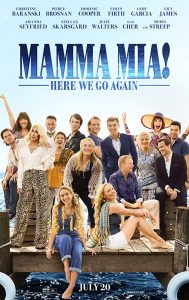 Starring all the stars from the first one, plus Lily James and Cher.
While rom-coms are my least favorite genre, I make exceptions for musicals.
Why? I dunno. I grew up on them, I'm a dancer, I'm married to a singer … you do the math.
Lily James was fantastic in her role as a young Meryl Streep, and all the songs and dances were catchy and fun. Set in two different time frames, the first one in the sixties, the second a few years after the first, the movie tells the story of Donna and Sophie and all their loves and heartbreaks and travels. This flick will get your toes tapping and your throat giggling (is that where giggles come from?).
My Favorite Novels
Note: I read a lot. A LOT. So what I'm mentioning is hardly all I've read over the year, nor is it even all I've enjoyed. It's what I consider five star … or four-and-a-half at least.
Tell No One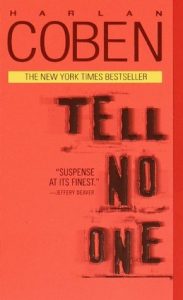 By Harlan Coben
From the blurb: For Dr. David Beck, the loss was shattering. And every day for the past eight years, he has relived the horror of what happened. The gleaming lake. The pale moonlight. The piercing screams. The night his wife was taken. The last night he saw her alive.
Everyone tells him it's time to move on, to forget the past once and for all. But for David Beck, there can be no closure. A message has appeared on his computer, a phrase only he and his dead wife know. Suddenly Beck is taunted with the impossible- that somewhere, somehow, Elizabeth is alive.
Beck has been warned to tell no one. And he doesn't. Instead, he runs from the people he trusts the most, plunging headlong into a search for the shadowy figure whose messages hold out a desperate hope.
But already Beck is being hunted down. He's headed straight into the heart of a dark and deadly secret- and someone intends to stop him before he gets there.
My review: A great who-dunnit that will make you turn pages as quickly as possible. I almost deducted a star because I was left a little confused at the end, what with all the characters, but I think it was because I was reading so fast! Had I slowed down and not skimmed paragraphs when I just wanted to get back to Beck and Elizabeth, I probably would've seen all more clearly. An exceptional thriller.
Note: there is a sequel I was excited to find, however, I couldn't just couldn't get completely into it. I recommend Tell No One as a perfectly great stand-alone.
All the Ugly and Wonderful Things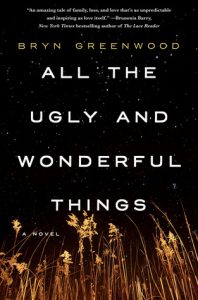 By Bryn Greenwood
From the blurb:As the daughter of a meth dealer, Wavy knows not to trust people, not even her own parents. Struggling to raise her little brother, eight-year-old Wavy is the only responsible "adult" around. She finds peace in the starry Midwestern night sky above the fields behind her house. One night everything changes when she witnesses one of her father's thugs, Kellen, a tattooed ex-con with a heart of gold, wreck his motorcycle. What follows is a powerful and shocking love story between two unlikely people that asks tough questions, reminding us of all the ugly and wonderful things that life has to offer.
My review:I went into this not knowing much of anything about it. In fact, it sat, totally past-due from the library, on my coffee table for probably three or four weeks before I decided to crack it open.
When I read the blurb I couldn't figure out why I had even checked it out, but I was hooked instantly. Normally I only give 5 stars to something I can recommend to ANYONE, and/or to a book I would reread. This is neither of those things, and yet…
The writing is so strong, the characters so real, the emotions so raw. The story is disturbing in a hundred ways. Somehow though, Greenwood doesn't preach, doesn't tell you what to feel, doesn't sneak in her personal opinions. I don't know what she herself would say about Wavy and Kellen: it seemed as though she was simply telling the tale as they told it to her, which is a talent as an author that makes my jaw drop.
A book that made me think, cringe, cry, woke up at night thinking of, and definitely won't forget.
The Prizewinner of Defiance, Ohio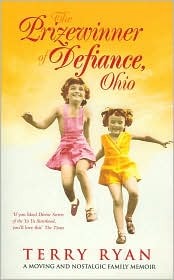 By Terry Ryan
From the blurb: Evelyn Ryan, wife of an alcoholic husband and mother of ten children, lived in a small town in a time and place when women did not seek jobs outside the home. When finances ran low, feeling desperate, she turned to her parish priest who suggested she "take in laundry."
Ryan had to laugh at the advice because she could barely keep up with her own family's washing and ironing. A lesser woman might have succumbed to poverty, but she was determined to keep her family financially afloat and to teach her children that the life of the mind was important. In the early 1950s, Ryan started entering contests, composing her jingles, poems, and essays at the ironing board. She won household appliances, bikes, watches, clocks, and, occasionally, cash. She won a freezer, and several weeks later, she won a supermarket shopping-spree.
When the family was faced with eviction, she received a $5000 first place check from the regional Western Auto Store. Ryan's unconventionality and sense of humor triumphed over poverty, and her persistence makes the reader cheer her on.
My review:Remember up above when I said I don't usually give five stars to something I can't recommend to just about anyone? Here's one that I can freely offer to up to any human on the planet. I was a sniffly mess at the end.
Note: there's also a good movie based on this memoir, starring Juliann Moore and Woody Harrelson. 
Lying in Wait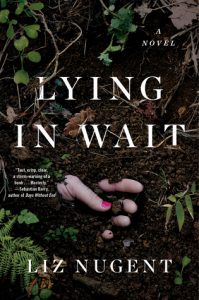 By Liz Nugent
From the blurb:My husband did not mean to kill Annie Doyle, but the lying tramp deserved it.
On the surface, Lydia Fitzsimons has the perfect life—wife of a respected, successful judge, mother to a beloved son, mistress of a beautiful house in Dublin. That beautiful house, however, holds a secret. And when Lydia's son, Laurence, discovers its secret, wheels are set in motion that lead to an increasingly claustrophobic and devastatingly dark climax.
My review: A wild ride, totally twisted, unexpected, and ultimately satisfying (though I feel completely loony for saying so). Since the killers are literally unmasked at the very first sentence there shouldn't have been any suspense or any twists and yet … and yet.
Yet.
Elizabeth is Missing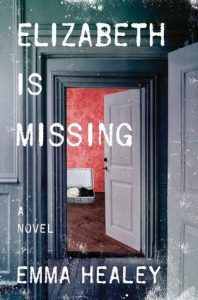 By Emma Healey
From the blurb:An elderly woman descending into dementia embarks on a desperate quest to find the best friend she believes has disappeared, and her search for the truth will go back decades and have shattering consequences.
Maud, an aging grandmother, is slowly losing her memory—and her grip on everyday life. Yet she refuses to forget her best friend Elizabeth, who she is convinced is missing and in terrible danger.
But no one will listen to Maud—not her frustrated daughter, Helen, not her caretakers, not the police, and especially not Elizabeth's mercurial son, Peter. Armed with handwritten notes she leaves for herself and an overwhelming feeling that Elizabeth needs her help, Maud resolves to discover the truth and save her beloved friend.
This singular obsession forms a cornerstone of Maud's rapidly dissolving present. But the clues she discovers seem only to lead her deeper into her past, to another unsolved disappearance: her sister, Sukey, who vanished shortly after World War II.
As vivid memories of a tragedy that occurred more than fifty years ago come flooding back, Maud discovers new momentum in her search for her friend. Could the mystery of Sukey's disappearance hold the key to finding Elizabeth?
My review:Alternating between 1946 when teenage Maude's older sister goes missing and present day when Maude is 82, suffering from dementia/Alzheimer's and trying to find her friend Elizabeth, this is a stellar work. Clever and suspenseful, with a coming of age feel in the young Maude, and a sad but quirky old Maude, it's a truly wonderful novel that isn't like anything else out there. It's dark at times, and sad too, but witty and well done.
Just One Damned Thing After Another (the Chronicles of Saint Mary's #1)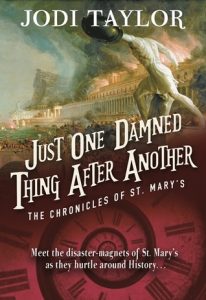 By Jodi Taylor
From the blurb:Behind the seemingly innocuous façade of St Mary's, a different kind of historical research is taking place. They don't do 'time-travel' – they 'investigate major historical events in contemporary time'. Maintaining the appearance of harmless eccentrics is not always within their power – especially given their propensity for causing loud explosions when things get too quiet.
Meet the disaster-magnets of St Mary's Institute of Historical Research as they ricochet around History. Their aim is to observe and document – to try and find the answers to many of History's unanswered questions…and not to die in the process. But one wrong move and History will fight back – to the death. And, as they soon discover – it's not just History they're fighting.
Follow the catastrophe curve from 11th-century London to World War I, and from the Cretaceous Period to the destruction of the Great Library at Alexandria. For wherever Historians go, chaos is sure to follow in their wake….
My review:A really fun read with a huge cast of eccentric characters (author is kind enough to put a Who's Who in the beginning for reference). Tons of snarky and makes-you-smile-if-not-laugh-out-loud humor, with clever twists and turns.
Taylor was a self-published go-getter who found success (envious sigh), and she deserves it. A witty series opener. My only complaint were too many exclamation points and maybe a couple too many characters and plot lines, but I'll definitely check out Book II. If you like Warehouse 13, Psych, Dr. Who, and/or anything written by Gail Carriger, you'll love this.
Speaking of Gail Carriger, I didn't read this this year, but I'm throwing it in anyway because I love it so …
Soulless (Parasol Protectorate, #1)
By Gail Carriger
From the blurb:Alexia Tarabotti is laboring under a great many social tribulations.
First, she has no soul. Second, she's a spinster whose father is both Italian and dead. Third, she was rudely attacked by a vampire, breaking all standards of social etiquette.
Where to go from there? From bad to worse apparently, for Alexia accidentally kills the vampire–and then the appalling Lord Maccon (loud, messy, gorgeous, and werewolf) is sent by Queen Victoria to investigate.
With unexpected vampires appearing and expected vampires disappearing, everyone seems to believe Alexia responsible. Can she figure out what is actually happening to London's high society? Will her soulless ability to negate supernatural powers prove useful or just plain embarrassing? Finally, who is the real enemy, and do they have treacle tart?
My review:This was adorable. Full of real words (maybe I have been reading too many YAs which remind me of Easy Readers sometimes), hilarious characters, fun plots, and even some bodice ripping. I am not a fan of vampire and werewolf fiction (or non-fiction, haha), but steampunk is so very fun, and this is enchanting. It's like Amelia Peabody crossed with Austen mixed with Wodehouse and tossed with I don't know what all. Will definitely finish the series.
Note: if you like the idea, but prefer completely clean and G-rated, check out her Finishing School series, which begins with Etiquette and Espionage.
Faithful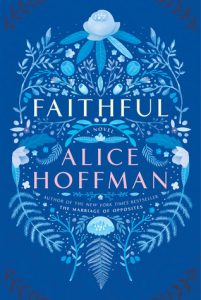 By Alice Hoffman
From the blurb: Growing up on Long Island, Shelby Richmond is an ordinary girl until one night an extraordinary tragedy changes her fate. Her best friend's future is destroyed in an accident, while Shelby walks away with the burden of guilt.
What happens when a life is turned inside out? When love is something so distant it may as well be a star in the sky? Faithful is the story of a survivor, filled with emotion—from dark suffering to true happiness—a moving portrait of a young woman finding her way in the modern world. A fan of Chinese food, dogs, bookstores, and men she should stay away from, Shelby has to fight her way back to her own future. In New York City she finds a circle of lost and found souls—including an angel who's been watching over her ever since that fateful icy night.
Here is a character you will fall in love with, so believable and real and endearing, that she captures both the ache of loneliness and the joy of finding yourself at last. For anyone who's ever been a hurt teenager, for every mother of a daughter who has lost her way, Faithful is a roadmap.
My review:Despite being relentlessly sad nearly all the way through, the story of a badly damaged teen girl who survives a car accident while her vibrant, popular best friend is destroyed, is full of hope and humor. You can't help but adore Shelby, even at her most self-destructive.
She kind of makes you want to take her home and make her soup, and also smack her really hard with her own novel at the same time. I loved the side characters – her mom especially, but maybe I'm just at that age where I relate more to the middle-aged moms than I do the heroines – and Marabelle and all the dogs.
I like that it took her years to put together some sort of a life after the tragedy; it was realistic that she literally lost her entire 20s before she could come to a place of forgiveness and learn to live again. The beginning made it seem as though Helene would be a much larger story line than she actually ever is, but I liked that better, since the point is, after all, Shelby.
SPOILER ALERT: The only thing I found distressing from a story telling point of view was the reappearance of Ben at the end; he deserved his own happy ending and I didn't like that he was pining for Shelby and his life didn't work out well.
Burntown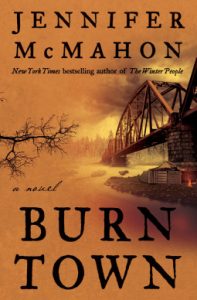 Available here
By Jennifer McMahon
From the blurb: Eva grew up watching her father, Miles, invent strange and wonderful things in the small workshop behind their house on the river that runs through their old mill town. But the most important invention of all was the one that Miles claimed came from the mind of Thomas Edison himself–a machine that allowed one to speak with loved ones long passed. Smuggled out of Edison's laboratory, the blueprints were passed down to Miles, and he's been using them to protect Eva, her mother, Lily, and her brother, Errol, ever since.
Then, one night when a storm is raging and the river is threatening to flood, the machine whirrs to life on its own. Danger, it says. You're in terrible danger. The next thing Eva knows is waking up on the side of the river and seeing her mother's grim face. Eva's father and brother are dead, their house has been washed away and an evil man is searching for them both. They need to hide.
Eva changes her name to Necco–a candy she always loved–and tries to put everything in her past behind her as she adapts to her new life off the grid. But when her boyfriend is murdered and her mother disappears, she knows that the past is starting to catch up to her.
What really happened the night of the flood? As Necco searches for the truth, her journey unites her with two women who are on desperate quests of their own. And as the trio follows the clues to solving the mystery of Necco's past, they discover that sometimes it's the smallest towns that hold the strangest secrets.
My review: Other than Ann Patchett, Jennifer McMahon is the only author I know who writes incredibly bizarre story lines, yet makes them intriguing and believable.
This book is no exception: the weirdness starts with a murder committed by a man in chicken suit, and a stolen invention of Edison's that can speak to the dead. That's the most normal part of the whole book.
From there, we're introduced – sometimes in flashbacks, sometimes in real time – to a fat lady of the circus, some fire eating hippy drug addicts, runaways, and all sorts of other oddness. I loved the first half or two-thirds of the book, but the ending started getting a bit too silly. I for sure could have done without the fire eaters; they didn't add anything to the book and weren't particularly believable.
McMahon doesn't explain much, especially about the invention which you would think would play a much bigger part than it did, but that's a small disappointment. All in all, better than her early books, but not as good as The Winter People or The Night Sister.
My Favorite TELEVISION Shows
The Good Cop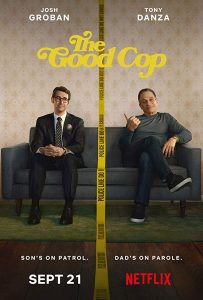 Available on Netflix
Starring Tony Danza and Josh Groban
This is a great show when you need something before bed: it's not violent (though it's a crime/cop comedy), it's really pretty clean in case your kids are running amuck in front of the TV, and it stars Danza and Groban, who are just plain cuties.
The running time is less than an hour, but more than the 20 minute sitcoms you'll find on Netflix, so all in all, it's just a good pick.
Bonus: each episode gets better and funnier as the writers and the stars figure out what works.
The Haunting of Hill House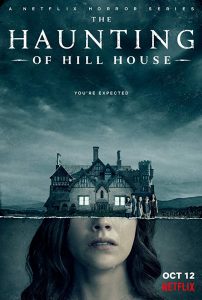 Available on Netflix
Starring Carla Gugino, Timothy Hutton, Annabeth Gish, Victoria Pedretti.
This made-for-Netflix show, based on the beloved Shirley Jackson tale (loosely, we admit), might scare you to death, but at least you'll go feeling oddly happy about it. The frights start with Episode One: The Bend Neck Lady, and they don't let up much at all in this story of an evil house and the family who lived there for a summer, only to be beckoned back years later. Is it too cliche to say it's scary good?
Fun fact: the director enjoyed putting in a whole ton of background ghosts in each episode. So when you think you saw something (which is hard when peering through your fingers), you most definitely did. You can find them all on youtube to give you extra chills when you've finished Season One.
Killing Eve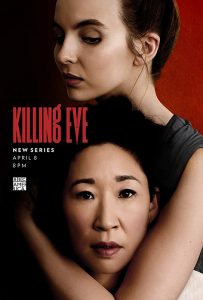 Starring Sandra Oh, Jodie Comer, and Fiona Shaw.
I'm only a few episodes in, but if this shows lives up to what it's shown me so far, I'll be a believer and lover for life. Oh plays Eve, a security operative, who gets bored stuck at her desk, and is consumed with female serial killers. Comer is Villanelle, a ruthless contract killer, who scares the living daylights out of me she's so good. Together they play a deadly game of cat and mouse. I haven't been this enthralled or impressed since Orphan Black.
Somebody Feed Phil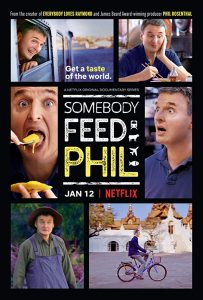 Available on Netflix
Starring Phil Rosenthal
I loooooooooove food shows, and this one is a lot of fun. If you're not familiar with Phil, you're wrong, because he's the writer behind Everybody Loves Raymond and Coach. So you do know him, you just didn't know you did. In front of the camera, he's an adorable, childlike, blue-eyed goofball, with a zany sense of humor and facial expressions that will make you laugh.
It'll also make you hungry.
Very, very hungry!
Some episodes include his real-life wife, Monica Horan, who played Amy on Everybody Loves Raymond, and they're what you would call relationship goals. Each episode ends with Phil's Skype call to his extremely elderly Jewish parents, who are a hoot.
Mystery Science Theater 3000, The Return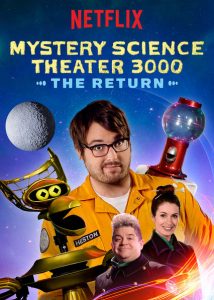 Available on Netflix
Starring Felicia Day and Patton Oswald.
I was a huge fan of the original Mystery Science Theater 3000 from the '80s, and have been enjoying sharing the wacky world with my teenage daughter.
Day and Oswald do a fantastic job sticking to the original zaniness and ridiculous ideas as they force poor prisoner, Jonah, to watch the worst B movies they can find. Jonah and his robot pals, Tom Servo, Crow, and Gypsy, offer up witty commentary through flicks such as Ator, the Fighting Eagle, Killer Fish, Lords of the Deep, The Loves of Hercules, and (my personal favorite) Wizards of the Lost Kingdom. 
Harlots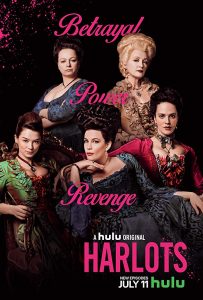 Available on Hulu
Starring Samantha Morton, Lesley Manville, Liv Tyler, Jessica Brown Findlay
If you like soapy, guilty pleasures, you'll enjoy this historical show, based on real-life women of history: two competing brothel owners in London during the 18th century. While it's totally dramatic, occasionally bordering on over-the-top, and full of (mostly hilarious) sex scenes, the acting is top notch. Morton's bawdy laugh gets me every time, and Manville is delightfully evil. Not a show to have on when your Littles are around, but a fun romp through history's naughty bits.
Speechless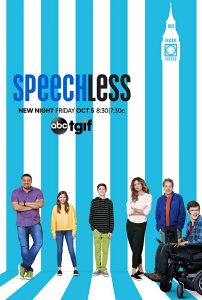 Starring Minnie Driver, Mason Cook, Micah Fowler, Kyla Kennedy
A smart sitcom with a stellar cast, revolving around a hilarious family whose eldest son has cerebral palsy. Without any of the sentimental fluff you'd expect or cringe-y teachable moments, it handles the story lines with no apologies and great humor. For sure my favorite sitcom of the past few years.
—
What about you? How was 2018 in your book-reading and binge-watching? Let me know your favorites!!