If you're ready to tumble down a bunny trail worthy of the White Rabbit, have we got a lovely distraction for you from all that writing you're doing supposed to be doing. Settle back, relax, and pour yourself some vino as we provide you with the last wine list you'll ever need.
Are you feeling….
Melancholy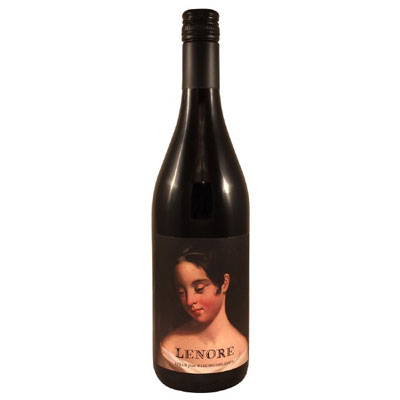 Feeling moody, broody, and wanting something worthy of Heathcliff and Cathy wandering the moors?
Or emotionally exhausted after penning angst-ridden poetry all day to an editor who doesn't appreciate it?
You need something rich, decadent, and red as blood.
Lenore, Columbia Valley Syrah by 

Corvidae Wine

.

Not just gorgeous to look at, but at $13 a bottle, it's a steal and a half. If you're wining and dining your editor, trying to coax him into better cover art, this is the one you want to keep pouring him.
The Bard, Bordeaux, by Realm Cellars.

Named after Will's quote in Richard II, "This blessed plot, this earth, this realm," this stunning bottle will set you back a good $300. Don't feel guilty; do something Pinterest-y with the bottle once it's empty. 
Ex Libris, Cabernet Sauvignon, by Polaner Selections.

Even the label is brooding and mysterious; perfect for a roaring fire and something decadent for dessert. Like your significant other, wink wink, nudge nudge.
Protagonist, Cabernet Sauvignon, by Book Walter Wines. For when you're feeling snooty and artsy-fartsy. Best served with hipster glasses and an aging but good-looking professor to talk shop with.
Satire, Chardonel and Vidal, by Cave Hollow West Winery.

Mostly I love the name. Sip on this when you finally see your Kindle book in the Top Ten. 

Folly of the Beast, Pinot Noir, by Winc.

Named after Moby Dick, this California wine is $18. Affordable, adorable, and according to reviews, completely delicious.
Excited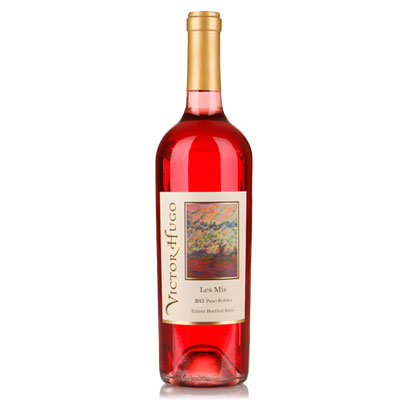 Just finished writing your own bookclub selection, witty memoir, or illustrated children's book?
Feeling giddy, happy, and ready to burst at the seams?
You need something light, white, and a sip that can match your excitement.
An Innocent Abroad, Mark Twain Series, Sweet White, by Cave Hollow West Winery.

Named after Twain's adventures/memoir. Sip it while you contemplate the lack of adventure in your life from your armchair.
The Jumping Frog, Mark Twain Series, by Cave Hollow West Winery.

Hints of grapefruit and apple. With its clever title and charming artwork, this is a nice one to pour when your kids won't stop shouting throughout the house and you're trying to finish your deadline.
Les Mis Estate Rose, by Victor Hugo Winery.

Affordable as it is pretty to look at, this pink rose will go nicely with your frothy mood, and is a perfect one to toast with when your very first commission check arrives. 
Readers Chardonnay, Chardonnay, by Book Walter Wines. Hey, writers read. That makes this the perfect wine for you. It's science.
As You Wish Chardonnay, California Chardonnay, by Personal Wine.

Perfectly chilled after that close call with the fire swamp, or after you've killed Count Rugen.
Romantic
Are you a romance author with love on your mind?
Do you have someone special to share a bottle with, in front of a fire, with chocolate dipped fruit, as the rain comes down outside?
Or maybe you're ready to toast something with all of your literary friends, after an evening of food and merriment?
If you're in the mood for romance, try one of these dessert wines.
Quasi, Late Harvest Zinfandel Port, by Victor Hugo Winery.

According to the makers, "While delightful now, this concentrated zinfandel port will continue to develop in the bottle with proper cellaring for another 10-15 years with a plateau of best drinkability from 2018-2028." Hey, that's now!
Moto, Late Harvest Shirah, by Victor Hugo Winery.

Shirah and port, with notes of cassis and unsweetened cocoa. This one is nice for when you're feeling like you must read through the reviews of your book; it makes the good ones seem stellar and heartwarming and the bad ones seem less cruel. 
The Gilded Page, Sweet White Dessert Wine, by Cave Hollow West.

Another wine inspired by Mark Twain, this one is 'lightly oaked, with a taste of apricot.' You had me at the title, but I love a good apricot as well.
Or are you….
More in the Mood for Beer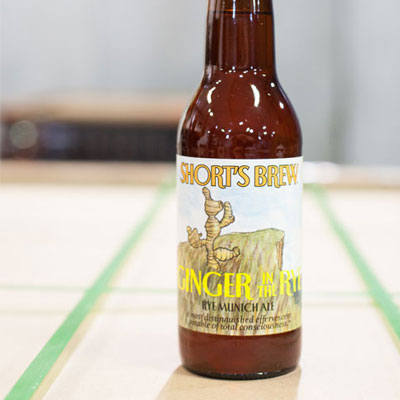 Wine not your cup of tea, so to speak? Don't fret about it. There are plenty of literary beers out there to tickle your tastebuds.
Try these on for size.
Crime and Punishment, by Stone Brewery.

Crime takes Stone's Bastard series–Arrogant Bastard, OAKED, and Double Bastard–and mixes them with jalapenos, black nagas, and Moruga scorpion peppers. Frightfully tasty. 
Game of Thrones, several varieties, by Omme Gang . I've never read nor seen Game of Thrones. Don't be like me.
Shakespeare Oatmeal Stout, by Rogue . One time I accidentally texted the wrong person from my contact list and inadvertently asked my daughter's school teacher what kind of beer he liked. Wondering if I now needed to find a new school as I stared in horror at my phone, he cheerfully admitted to this one. Just because I have some PTSD with oatmeal stout doesn't mean you can't enjoy one.
Oberon Ale, American Wheat Ale, by Bell's . Oberon was 'Murican?
Ginger in the Rye, Rye Munich Ale, by Shorts Brewing Company. Wipes tears of mirth away from eyes from the title alone.
Hops of Wrath, India Pale Ale, by Dust Bowl Brewing. Feeling wrathful from that rejection letter? Raise a pint! Or five!
La Petit Prince, Farmhouse Table Beer, by Jester King Brewery. Who even cares what it tastes like (rumor has it it's delish though), this label wins them all.
PIN IT